Ashes: Australia want answers over DRS dismissal of Usman Khawaja at Old Trafford
Cricket Australia have asked the ICC to explain why Usman Khawaja was given out on day one of the third Ashes Test.
Last Updated: 01/08/13 8:25pm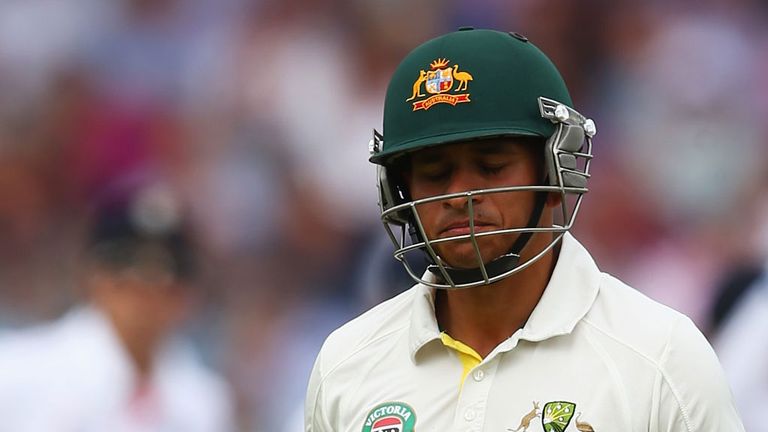 The latest controversy involving the Decision Review System saw third umpire Kumar Dharmasena uphold colleague Tony Hill's decision to give Khawaja out caught behind off Graeme Swann at Old Trafford.
Replays showed clear daylight between bat and ball and apparently confirmed that a noise was caused by the left-hander's bat brushing his pad.
Dharmasena's ruling stunned sky Sports commentator Shane Warne, who called it "an absolute shocker", and a statement from CA confirmed clarification is being sought.
James Sutherland, CA's chief executive, said: "Cricket Australia has sought an explanation from the ICC on the dismissal of Usman Khawaja. In our view, the on-field decision and referred decision using DRS were both incorrect.
Support
"CA remains a strong supporter of DRS and believes it is important that cricket continues to improve and build confidence in the DRS.
"We understand and accept that from time to time mistakes can be made, however in this instance, on behalf of the player, the team and all cricket fans, we feel duty bound to seek further explanation as to how this decision was arrived at."
The incident puts the DRS back in the spotlight after the first Test saw controversies involving Australia's Ashton Agar and England's Jonathan Trott.
The tourists' use of the system has also been criticised in the wake of several unsuccessful reviews which left them with no further recourse when later decisions went against them.