Vikram Solanki welcomes Hashim Amla and T20 boost
Vikram Solanki is convinced the arrival of Hashim Amla will give Surrey a welcome boost.
Last Updated: 14/08/13 5:59pm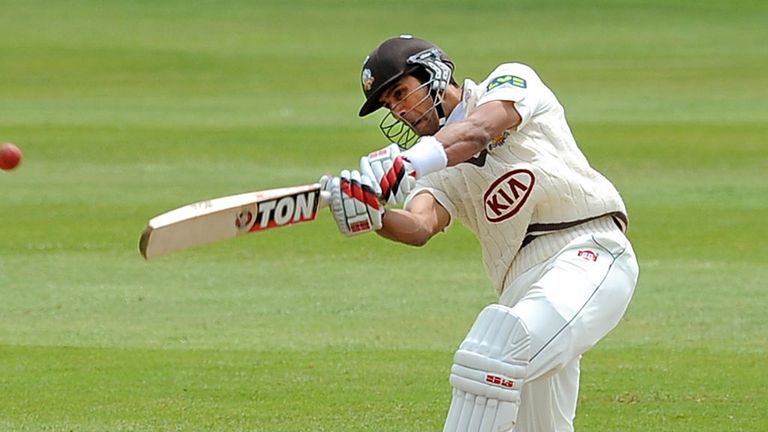 South Africa's Amla, who tops the world batting rankings for Test matches and ODIs, has agreed to join Surrey for their remaining six LV= County Championship games as they look to retain their place in the top flight.
Former Australia captain Ricky Ponting made a big impact at The Oval earlier in the season and Solanki is hoping the arrival of Amla in south London will have a similar effect.
"Ricky Ponting was simply outstanding as a player, as a batsman and as a professional. He really did set the example," said Solanki.
"It was wonderful to have him around. I would say it was one of the highlights of my career to have played with Ricky Ponting.
"And now we have Hashim, it almost seems to be getting better. He is a consistent run-scorer and we have heard wonderful things about him as a person.
"Hashim is renowned for his work ethic within the game and he will bring those qualities.
Impact
"We have a good chunk of Championship games where we can make an impact on that table."
Solanki is also excited about the prospect of playing in Saturday's T20 Finals day at Edgbaston, where Surrey will face Hampshire in the semi-final.
"T20 finals day is the biggest day in domestic cricket and I have had 20 years playing professional cricket and I have never experienced it. I really hope it is a successful one for us," he added.
"I can see from the level of support we have had exactly what it means to the club.
"For the young guys in the squad to experience a big day like this, I know how formative that experience will be."