England skipper Eoin Morgan relying on returning Kevin Pietersen
England's stand-in skipper Eoin Morgan has welcomed the inclusion of Kevin Pietersen in the squad to face Australia.
Last Updated: 06/09/13 2:14pm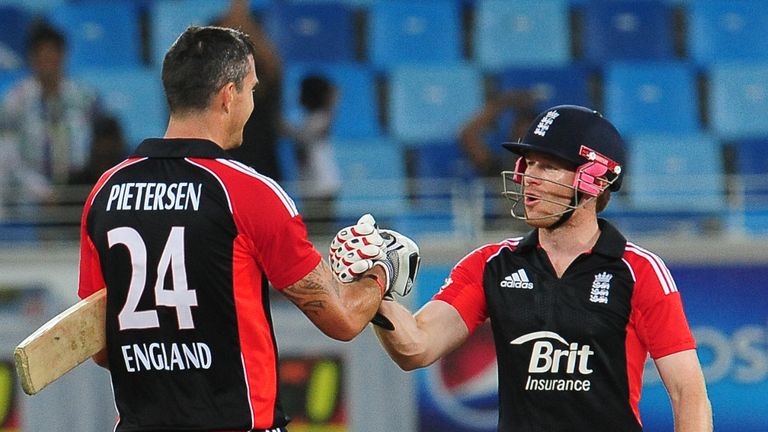 Regular captain Alastair Cook will be missing for the opening game at Headingley, as will fellow Test regulars Ian Bell, James Anderson, Stuart Broad and Graeme Swann.
But Pietersen will be there and Morgan believes he will be a vital addition to a side still learning their craft at international level.
"Kev offers a hell of a lot as a senior player and as a batsman," he said.
"As a senior player he leads by example with the confidence in which he goes about his business. People rub off on that and that's crucial.
"When I first came into the team he was one of the more senior players and he was a guy you could turn to and ask difficult questions or have no hesitation in turning to him for a positive option.
"In that regard I think he's fantastic to have in the squad and back in for the one-day series."
Opening up
Morgan also confirmed Pietersen may open the batting in Leeds, a role he has filled before, with Cook and Bell out of the equation.
"It's certainly an option. Kev's opened the batting for England before and done well," added Morgan.
"He also bats in the middle-order as a very explosive player. He's very versatile in that regard so we'll be looking at both options.
"Cooky and Belly have been very successful now for a couple of years and they've been a huge part of our success as a one-day team.
"With the two new balls in one-day cricket it makes that role more difficult now, so it's an important role and one that we recognise needs filling."