Ryan Sidebottom has extended his contract with Yorkshire until 2015
Ryan Sidebottom has extended his contract with Yorkshire until 2015.
Last Updated: 19/09/13 1:25pm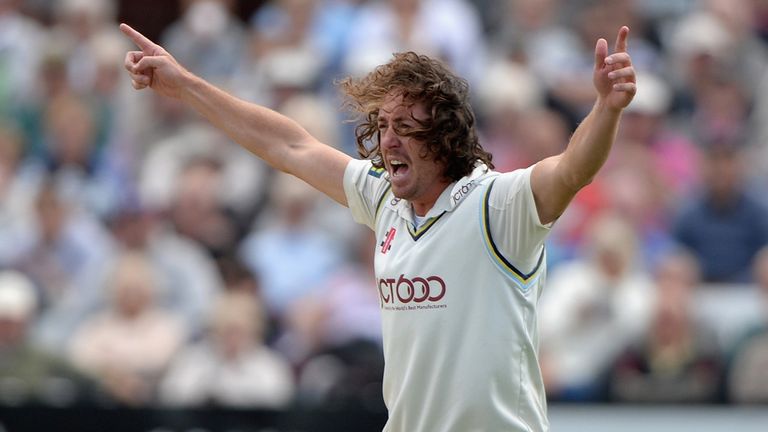 He retired from international cricket in 2010 after playing 22 Tests for England and winning the 2010 ICC World Twenty20.
"I am delighted to be committing my future to Yorkshire," he said. "This is the best club in the world, and I feel we are going places.
"I believe within the next couple of years we will win some silverware.
"There is no reason why I can't go on beyond 2015. I'm certainly not even thinking about retirement. It hasn't even crossed my mind. I want to finish my career at Yorkshire.
"This is my club, and to be part of Yorkshire's future success is something that gives me great pride."
Martyn Moxon, Yorkshire's Director of Cricket, said: "Ryan has been an exceptional, consistent performer again this season and we hope he will play as long as it is physically possible for him to do so.
"He brings so much to the dressing room. He still remains one of our most consistent performers and his experience is second to none.
"We want him to mentor our young bowlers and pass on his wisdom."
Sidebottom made his Yorkshire debut in 1997 and finished as the leading domestic English bowler at the end of 2000, conceding only 12.5 runs for each of his 24 wickets.
He recently went past his father Arnie - also of Yorkshire and England - when he took his 597th first-class wicket, and has since passed 600.