Australia batsman Phil Jaques ends Yorkshire spell after county do not renew contract
Yorkshire will not be renewing the contract of Australian batsman Phil Jaques.
Last Updated: 01/10/13 11:44am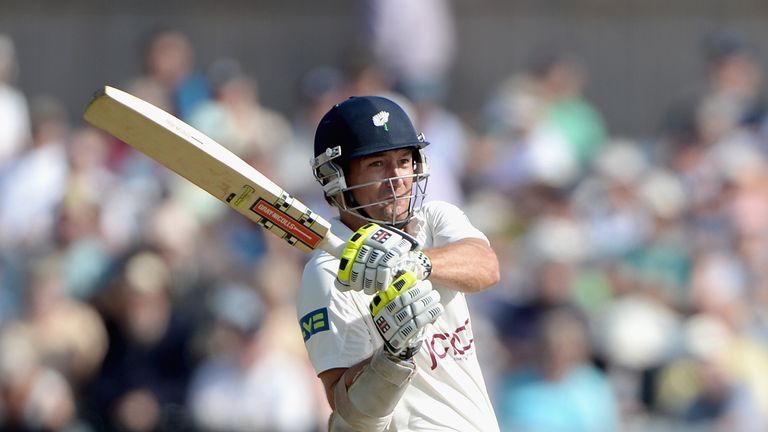 Jaques, 34, has returned to Australia to take up a coaching role with in Sydney with club side Sutherland.
Jaques had two spells with Yorkshire, and in his second he helped the club win promotion back to Division One and then finish second in the top flight this season.
"He's been a great asset to the club during the two spells that he had with us," said director of cricket Martyn Moxon.
"He's been invaluable not only on the field but off it as well with our younger players; that was one of the reasons we brought him back to help with our young batsmen in particular.
"Phil talked about batting and passed on his experience, and the lads picked up bits here and there from him.
"He talked to us about what he saw technically and whether things needed to change, and I think he fed off us as well with regards to his future career."
His links with the county will continue as Yorkshire second XI batsman Jack Leaning will join up with Jaques in Sydney next month and play for his club side in Sydney.
"Jack Leaning's going to play for Phil's team this winter and Phil's been instrumental in getting that sorted," said Moxon.
"It's nice to have that connection in Sydney for our young players to get some experience playing over there. I don't think Phil's completely given up on the thought of playing, but he doesn't want to come back to England for a full season. If he does come back it would be for part of a season. Obviously that depends if an opportunity ever arises.
"He's looking to get more into coaching himself. He started last winter back in Australia doing his club side and in the Big Bash. That was a great challenge and experience for him. He learnt a bit from us and he gave our young batsmen some help as well. His nickname is the pro - and he is. He's the ultimate professional."