Ashes: Ryan Harris says he "feels good" ahead of the first Test in Brisbane
Ryan Harris says he is feeling good ahead of the start of the Ashes series against England next week.
Last Updated: 11/11/13 10:16am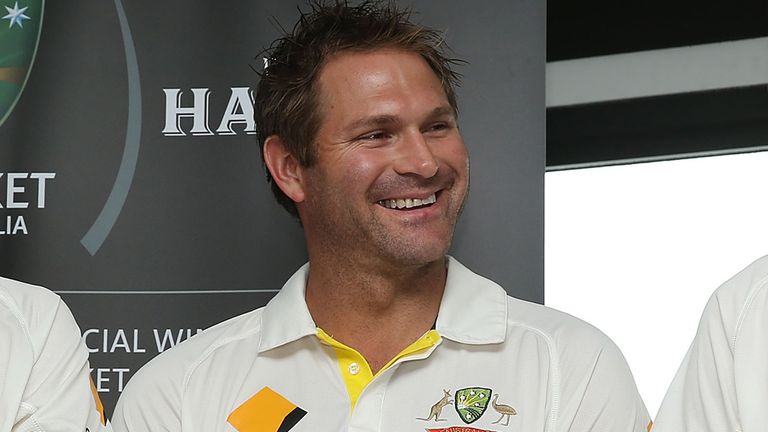 The 34-year-old seamer has been unlucky with injuries in the past but he is hopeful he can stay fit for the duration of the five-match contest.
The first Test starts at Brisbane on 21 November and Harris has been told to sit out this week's round of Sheffield Shield matches in order to stay fresh for the opener.
Harris played in four of the five Tests against England last summer and performed superbly, being named Australia's man of the series after taking 24 wickets.
Asked about his fitness ahead of the upcoming Tests, he joked: "I get out of bed and I'm sore!
"It's a struggle to get from the bed to the shower sometimes but that's just the way it happens and, once a bloke gets going, it's OK.
"I'm not worried about that and I've been instructed to have a couple of days off, so I'll probably get my arm over again on Wednesday. I feel good."
Decision
He added that he "definitely" wanted to play in all five Tests but admitted he may be asked to take a rest at some point.
"It would be hard but that decision will be out of my hands," he said "I won't ask for a rest.
"I think we have a break after Brisbane but there's a short turnaround between Adelaide and Perth (which host the second and third Tests).
"If I play and bowl a lot of overs at Adelaide and I'm sore, maybe the decision will be made for me.
"In the West Indies (in 2012), I wanted to play that second Test when I was rested. You never refuse playing a game but, in the end, at the end of day two I was still really tired and sore. If I had played, I would have been a high risk for injury.
"We'll see what happens in Adelaide but I'll put my hand up for all five, definitely."
Watch the Ashes live on Sky Sports this winter, beginning with the opening Test at the Gabba. Coverage begins at 11pm on Sky Sports 2 HD on 20 November.