Ashes 2013-14: George Bailey - I'll treat debut like club match
Australia batsman George Bailey insists he will not be overawed on his Test debut at the Gabba.
Last Updated: 19/11/13 6:09pm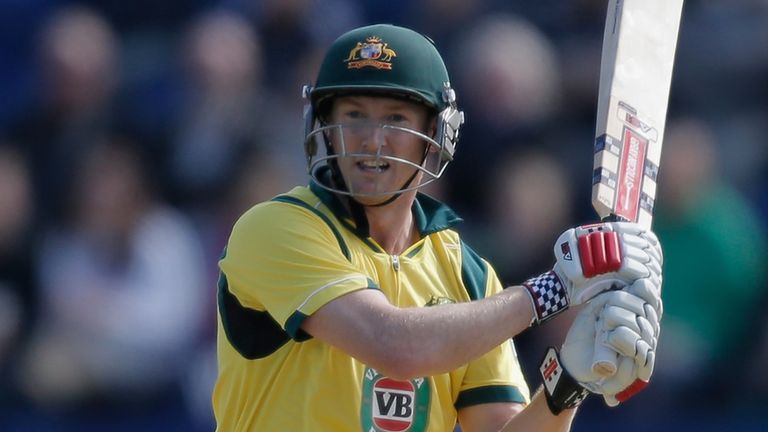 Bailey will become the oldest batting debutant - at the age of 31 - for 34 years, but he is already a seasoned international cricketer.
He has played 35 one day internationals and 19 Twenty20 matches for Australia and was handed the T20 captaincy on his debut - the first Australia debut as captain since Dave Gregory in their very first Test in 1877.
Bailey's calm head and leadership qualities were cited by chairman of selectors John Inverarity as key reasons for his inclusion in the squad when it was named last week, and he is likely to bat at No 6 in the order against England.
Bailey - who had a spell at Hampshire at the start of the 2013 County Championship season - admits he will be nervous - but no more so than if he was playing for his club side in Hobart.
"I will be (nervous) come Thursday morning, no doubt, but no more nervous than I get walking out to bat for Sandy Bay," Bailey said.
"It's just a good thing. I'm always a little more concerned when I'm not nervous. But part of dealing with that is dealing with all the peripheral stuff and realising it's just another game.
"I think we've spoken about as a group the fantastic support that the fans have, the public have for this series, and the media obviously have a huge interest, and it's about us dealing with that and going out and playing it like any other game."
Intensity
Bailey has no issue with is first Test being the cauldron of an Ashes series opener.
"I don't think you'd knock it back, would you?" he said. "I think you'd grab any opportunity you can, if it happened to be this Test, if it happened to be against anyone, the cricket's the same.
"For me it's still my first Test for the country so I honestly don't care who we're playing and I just can't wait for it."
Bailey averages 54.96 with the bat in ODIs but just 38.13 in first-class cricket. But he is confident he can transfer his limited-overs form into the Test arena.
"The big differences will be a reasonably big crowd, the intensity of the game and all that sort of stuff," he said.
"And hopefully having played in some of those other games that will hold me in good stead, but I imagine that this might take it to another level altogether.
"A lot's been written about how old I am, but one of the advantages of that is that I'll play my way, I know I'll get one crack at it and to make sure that if it doesn't work out, then I've done it the way that I know I can do and as well as I can, and I can certainly sleep well at night knowing that I've done that.
"So I'm very comfortable with that. As far as my batting goes, I feel as confident as ever and I feel like I'm batting as well as I ever have and that's a nice place to be."