Australia wicketkeeper Matthew Wade loses appeal over 'pitch-tampering'
Australia wicketkeeper Matthew Wade has lost his appeal for 'pitch tampering' and must now serve a one-game ban.
Last Updated: 21/11/13 11:01am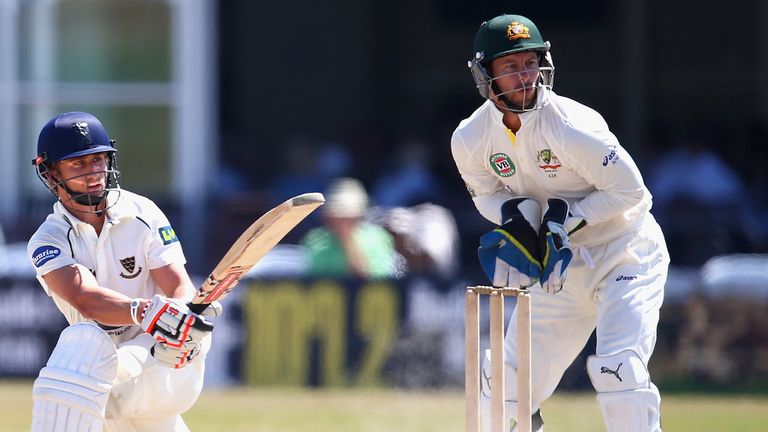 The Victoria captain, who has been capped 12 times by his country, will sit out a domestic Sheffield Shield match after bing found guilty of tampering during his 119-run knock against Tasmania last week.
Umpires Ian Lock and Sam Nogajski reported Wade for 'conduct that was considered unfair play under Law 42 of the Laws of Cricket or against the spirit in which the game of cricket should be played'.
In a statement on its official website Cricket Australia said: "Both umpires considered the change to the pitch, which resulted in the creation of a long valley within the protected area, had been created by means other than natural wear and tear."
Match referee Daryl Harper upheld the guilty verdict at a hearing last weekend resulting in Wade being fined 50 per cent of his match fee.
Wade, who last played for his country against India in March, rejected the finding and lodged an appeal which Cricket Australia Code of Behaviour Commissioner Alan Sullivan dismissed after a three-hour conference on Thursday.
Cricket Victoria chief executive Tony Dodemaide said: "We're extremely disappointed by the outcome but appreciate the thoroughness of the process and accept that the matter is now concluded."
The verdict rules Wade out of Victoria's match against Western Australia at the WACA in Perth starting on Friday.