Ashes: Former England captain Alex Stewart has backed Jonathan Trott
Former England captain Alex Stewart is pleased Jonathan Trott was confident enough to share his problems publically.
Last Updated: 25/11/13 1:46pm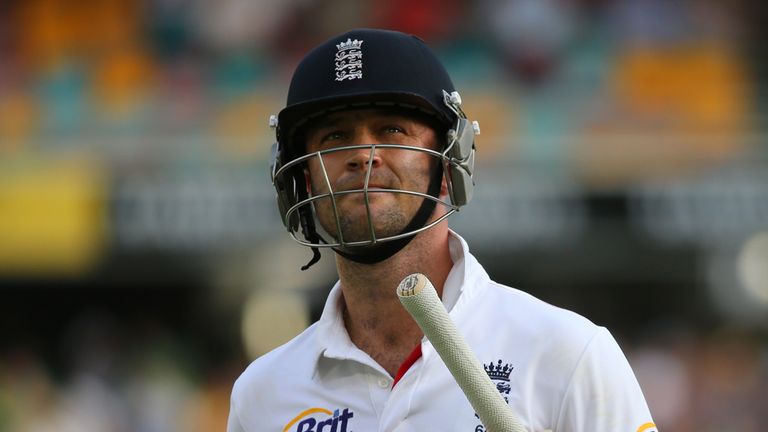 The England batsman has returned home from the Ashes tour in Australia with a stress-related illness.
The 32-year-old batsman will take a break from cricket "for the foreseeable future" and Stewart, who played for England from 1990 to 2003 and is now Surrey director of cricket, believes he will be in 'very good hands' in the days ahead.
Stewart told Sky Sports News: "You only have to go back ten years, may not be as long ago as that, and people admitting something like this may have been a sign of weakness, had a bit of a stigma about it.
"But now thankfully people realise it's an illness, it's like an injury really, it needs treating and therefore he's going to be in very, very good hands and when the time is right, he will return.
"I'm sure he'll have a few tough days, a few dark times, but very much so you want people around you who you have their love and support and you start with your family obviously."