Ben Stokes is determined to stake his claim for a spot in England's Ashes side
Ben Stokes admits he must produce a stand-out display in England's tour match if he is to secure an Ashes place.
Last Updated: 29/11/13 3:38pm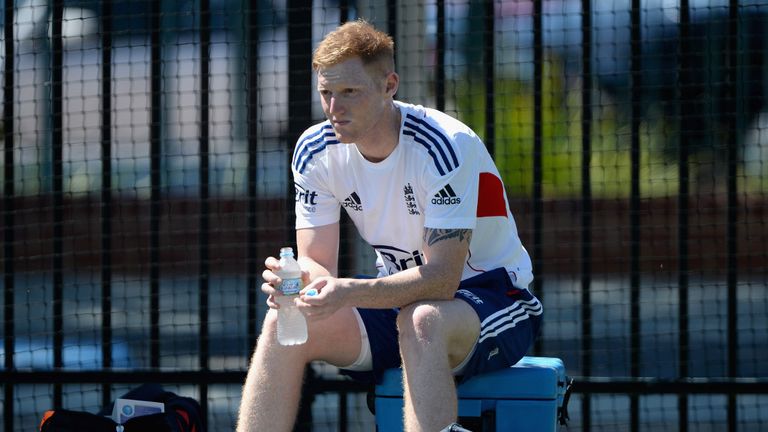 England must alter their batting line-up following the departure of Jonathan Trott this week and Stokes is competing for a place with Jonny Bairstow and Gary Ballance.
A warm-up match against the Chairman's XI, starting on Thursday, will give the trio a chance to stake their claims and Stokes is determined to impress.
"Everyone is going to go out there and make sure they put their hand up and prove a point that they want to be out here and be in that second Test match," he said.
"Whoever does take that role will definitely have the skills to come in and fill that spot. Whoever it is, if it's not me or whoever else it is, I wish them all the best."
Stokes, an all-rounder, would offer England an extra bowling option, but he believes Bairstow and Ballance are also worthy replacements.
"Being an all-rounder does help, you've got two strings to your game, but at the end of the day it's up to Cookie and Andy who they want to come in," said the Durham player.
"There's probably three guys who've got the chance to try and get into that number six. Whether it's me or not, Gary or Jonny, but we've got this next two days to go out there and really put our hands up and try to get into there."
The 22-year-old will make his Test debut in Adelaide if he is selected and Stokes is confident he could handle the pressure cooker atmosphere of an Ashes match.
"If I thought to myself 'I'm not ready for this' then I think I'll be looking at it the wrong way," he said.
"It's what every cricketer wants to be a part of which is an Ashes series, an Ashes Test match and if I didn't feel like I was ready then I would be taking a long hard look at myself."