Jaik Mickleburgh tied down to Essex until end of 2015 after signing contract extension
Jaik Mickleburgh has committed to Essex until the end of the 2015 season after signing a one-year contract extension.
Last Updated: 24/12/13 3:04pm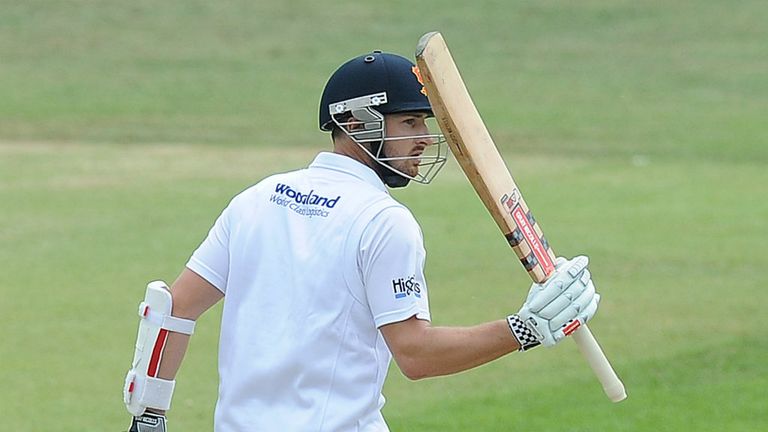 The 23-year-old earned his county cap last summer after establishing himself in the first-team batting line-up, scoring 829 runs at 41.45 in the County Championship including a sparkling 243 against Leicestershire.
"I'm delighted to sign a one-year extension to my current contract," said Mickleburgh. "It was a huge honour to be capped by the Club last season and I will continue to work hard to bring trophies to Essex."
Essex head coach Paul Grayson added: "I am delighted that Jaik has signed a contract extension with the Club.
"This is especially after the great season he had last year, which was capped off with a string off impressive performances such as his superb double century against Leicestershire.
"He fully deserved to receive his County Cap at the end of the season and I believe he can become a pivotal player for the team's batting line-up in 2014."