Moises Henriques: I've improved and am ready for another Australia chance
Moises Henriques feels ready for a Test recall after replacing James Faulkner in Australia's squad to tour South Africa.
Last Updated: 02/02/14 2:48pm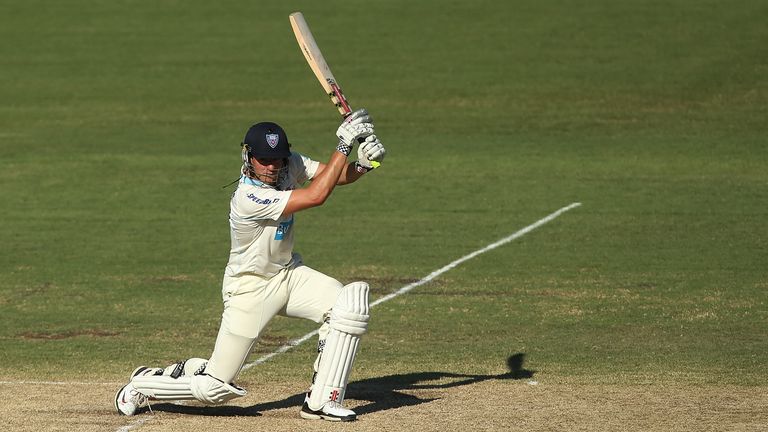 The New South Wales all-rounder played three Tests in India last year, impressing with a pair of half-centuries on debut in Chennai before his form fell away.
Faulkner's knee problem has opened the door again for Henriques, although he is unlikely to get a chance in the first of three Tests, at Centurion starting on February 12.
"It is very unfortunate news for James but I guess that's the way cricket goes and to then get the call up to the Test tour is delightful," he said.
"I've got some big shoes to fill there. I'm an all-rounder as well so I'll come in and fill a similar sort of role.
"For the first Test barring injuries you'd assume it would be a very similar line-up after winning (the Ashes) 5-0.
"It's a fantastic Test team. I've just got to make sure I'm doing all the work off the field that if there is a vacancy that I'm there ready to step up."
Experience
Henriques toured South Africa and Zimbabwe with Australia A last July and believes his game has improved since his previous Test opportunity.
"I feel like my batting has progressed over the last couple of years, or my cricket altogether," he said. "I'm learning a lot more about the game and actually putting it into practice.
"When I was a bit younger I struggled to learn from mistakes and I feel like I'm learning quicker now.
"It will be tough (touring South Africa). It will be completely different conditions in South Africa so I'll have to learn on the go over there.
"Their bowling attack will be very different to the bowling attack that India threw at us in the Test series over there."