Chris Jordan back 'home' as England face West Indies in Barbados
Chris Jordan is delighted to be back 'home' as he prepares for the opening Twenty20 international against West Indies.
Last Updated: 07/03/14 7:35pm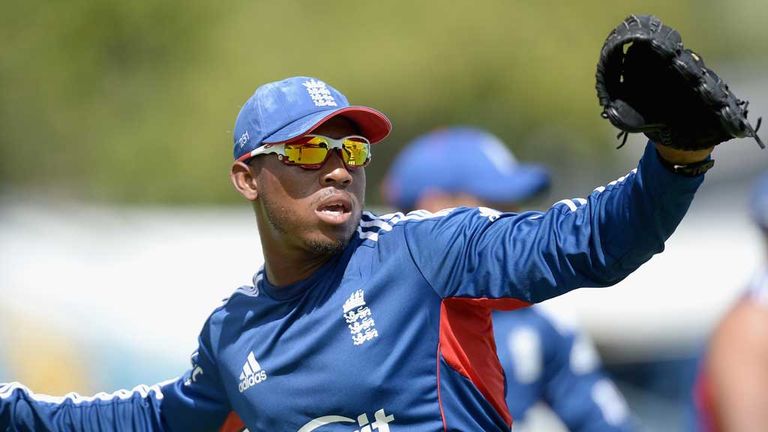 Jordan, who is hoping to return to the England team after missing the last two one-day internationals in Antigua, was brought up in Barbados before travelling to England as a teenager.
The 25-year-old paceman admits he now finds himself in a strange situation but he is looking forward to the occasion and is unconcerned about the crowd reaction if he performs well for England.
"It's pretty irrelevant really," he said. "As long as my friends and my family are backing me, that's honestly all that matters.
"If anyone, they'll probably find it a bit strange.
"But it doesn't matter who I play for at the end of the day, my family and friends will back me 100% - and that's all that matters.
Proud
"I'm very proud actually. Obviously I grew up here, but I went to England and learned most of my trade there. I'm more than happy with the decision I've made."
Jordan was a regular visitor to the Kensington Oval as a child although the ground was redeveloped for the World Cup in 2007.
"I used to sit down in the old press box and I used to go on the field at lunchtimes and have little games," he said.
"I really do remember it, although it has changed so much.
"I actually played the first game on this ground as it is now, a pitch-testing game. It was a select team, under-15s."
Watch West Indies take on England in the opening T20 international live on Sky Sports 2HD at 6pm on Sunday.