Twenty20 specialist
Nottinghamshire coach Mick Newell and captain Chris Read urge Twenty20 king Alex Hales to show his true colours in first-class cricket this summer.
By Joe Drabble - @Joe_Drabs
Last Updated: 10/04/14 2:26pm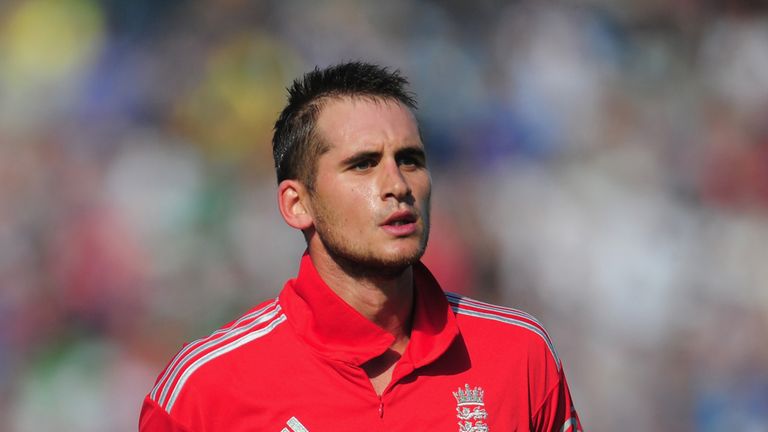 Cricket is changing. Sixes are now measured, wickets light up when touched, we have mystery spinners, Duckworth-Lewis winners. It's evolving day by day.
Talk of 'freelance cricketers' is gathering pace and Alex Hales could be the first of a new generation to break the mould.
On March 27, 2014, in Chittagong, Hales played what his captain and Nottinghamshire colleague Stuart Broad labelled one of the best innings he has seen by an England player.
His unbeaten 116 against Sri Lanka came off 64 balls and helped England stay in the tournament (for a few days at least) and inflict the only defeat on the eventual champions.
What may, or may not, surprise you is that was Hales' highest score in any form of cricket for 20 months. Just to reiterate, it was a Twenty20 match...
Hales is in a curious bracket of cricketers who has a better Twenty20 international average than at first-class level. Cricket is a foreign language in America. Try explaining that one to our friends over the pond...
Frustrated
The 2013 County Championship season was quite simply a shambles for the hard-hitting right-hander. In 10 Division One matches and 18 innings, Hales scored just 251 runs at an average of 13.94. After five ducks and five scores under 10, coach Mick Newell had no choice but to drop him.
Hales spent the winter in Australia honing his T20 skills with Adelaide Strikers in the Big Bash and took any frustration at not being signed at the Indian Premier League auction on Sri Lanka with a breathtaking knock.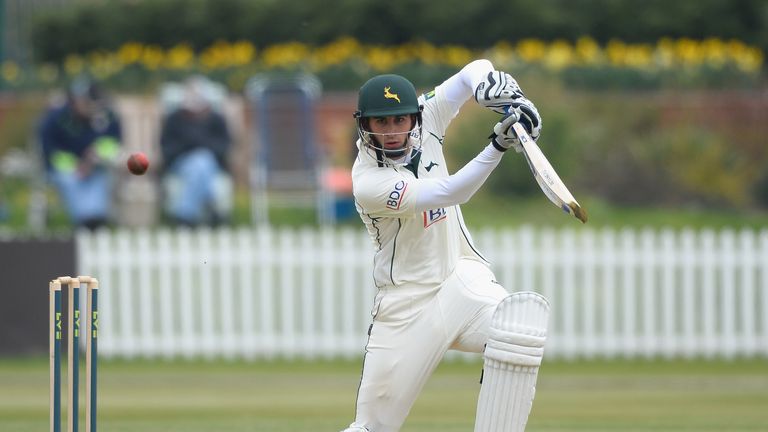 Nothing would have pleased and frustrated Newell more than that brilliant knock from Hales against Sri Lanka and the Outlaws boss has urged him his international star to apply himself against the red ball this season.
Newell told Sky Sports: "He had a disappointing year in four-day cricket but to be fair to him that's the first year he struggled - if you look back prior to that he's got a pretty decent record. We're hopeful that he'll knuckle down and show that he wants to play for England in different formats.
"I've seen him make first-class centuries so I know the talent is there but I think the perspective was lost last year, which may be due to our decision not to let him go to IPL, but the fact that we let him go in the auction this year shows our willingness to support him and now were looking for some payback in terms of runs in the middle."
Ok, so Trent Bridge is not the easiest place to open the batting. Half an excuse for the summer to forget. But let's look where else Hales played in 2013: Taunton, Scarborough, Hove... You get the picture.
He would barely have been able to hold his head up on presentation night when looking at the leading run-scorers and seeing bowling trio Luke Fletcher, Ajmal Shahzad and Andre Adams all above him in the table.
Streaky
Sky Sports' Nasser Hussain described Hales as a "streaky player" after slaying Sri Lanka and the stats would back that statement up. Of his six first-class centuries, four came in back-to-back matches.
Hales agrees: "He's probably spot on. It's something I've struggled with over the years but I'm getting older and wiser as a cricketer now and, at 25-years-old, I need to make consistency part of my game."
Most countries, it seems, have a T20 specialist.
Aaron Finch (Australia), JP Duminy (South Africa) and Suresh Raina (India) have all enjoyed more success in T20 cricket than the first-class format, while Brendon McCullum's stats are virtually identical.
So what next for Hales?
His county captain, Chris Read, hopes it's a Nottinghamshire revival, but admits the lure of T20 riches could be too great to turn down.
He said: "Alex had a poor year in four-day cricket last year and it's probably easy for someone in his shoes to shift focus to white ball with the other opportunities that it brings.
"That said, I'd love to see him come back here and compete hard to get in the red ball side and fulfil potential here. You don't score the 100 he did in Bangladesh, like he did, and say he can't play red ball cricket - he just needs to apply it to his red-ball game."
Hales has made a start. His opening 61 against Lancashire on the first day of the season is already his best county effort for some time but that was swiftly followed by a duck. Consistency, Alex.