England: Australia's David Warner pledges support for struggling Jonathan Trott
Australia's David Warner has pledged his support for struggling England batsman Jonathan Trott.
Last Updated: 20/04/14 1:11pm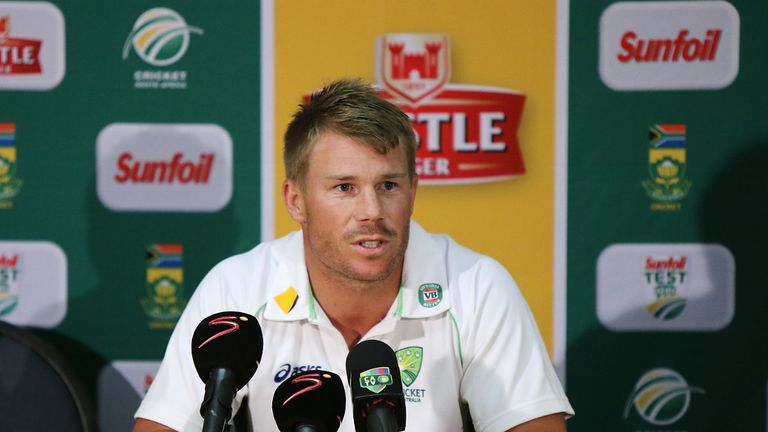 Trott confirmed on Friday he has taken another substantial break from cricket at all levels with what he calls "burnout" - a recurrence of symptoms of anxiety and mental exhaustion that forced him home from the Ashes tour of Australia last November.
Warner came under scrutiny after calling Trott "weak" shortly before he returned to England, but the 27-year-old, currently part of an Australia A squad touring India, backed the Warwickshire man on Sunday.
"It's always disappointing to hear something like that about anyone. It doesn't matter who they are or what job it is," he said.
"If you feel like you can't give 100 per cent and commit 100 per cent then he's done the right thing. What happened to him last year and what he said in his recent interview shows he's got problems.
"I wish him all the best and I hope he can get through this and get back on the park. If not, I wish him the best for his future endeavours. If he gets the opportunity to play again and represent England on the park it'll be a good tussle again."
Warner added: "My comments at that time were probably over the top. When I didn't know there was a problem with Trott, I said what I said, but that's in the past now and we've moved on from that.
"I've always been as honest as I can in the media and I'll continue to do that. We're going to keep playing the brand of cricket we do, with that aggressive, in-your-face attitude."