Ian Bell expects different approach from England coach Peter Moores this time around
Ian Bell thinks Peter Moores' second stint as England coach will be a successful one.
Last Updated: 10/05/14 5:21pm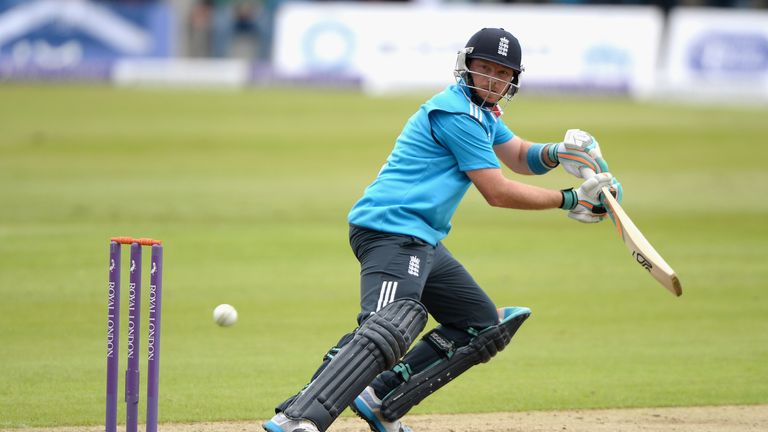 Senior England batsman Bell is adamant no one but he and his fellow players should be called to account for recent results.
Since England's embarrassing Ashes whitewash last winter, Andy Flower has stepped aside as team director - one of a clutch of changes in backroom and management personnel.
Bell, who underpinned an opening victory at the start of the new era under Moores and captain Alastair Cook with a half-century against Scotland in Aberdeen, believes the onus always has to be on the players themselves.
Moores came into conflict, back in 2008 and early 2009, with then captain Kevin Pietersen - in the end losing his job after a power struggle.
"He's a very good coach with lots of qualities, and I'm sure he's learnt from mistakes he's made - I know he's said that," Bell said.
"I think he's got that experience of probably understanding international cricket a bit more.
"I'm sure he's learnt a lot in the five years he's been with Lancashire."
Stats
Bell anticipates a less prescriptive approach from Moores these days.
"Maybe he will go away a bit from looking at stats all the time and give a bit more responsibility to us," Bell added. "It's important for us to make decisions."
Yet, no matter how England fare against Sri Lanka and India this summer as they try to put their miserable and chaotic winter behind them, Bell emphasises it will be down to those who take the field to do the business.
"Looking back, you can't blame the coaches for what happened in the winter," he said.
"We should have taken responsibility and didn't do that. We hope he will now give us the chance to make amends."