Reece Topley has agreed a contract extension with Essex
Reece Topley has signed a contract extension which will keep him with Essex until at least the end of next summer.
Last Updated: 14/05/14 5:07pm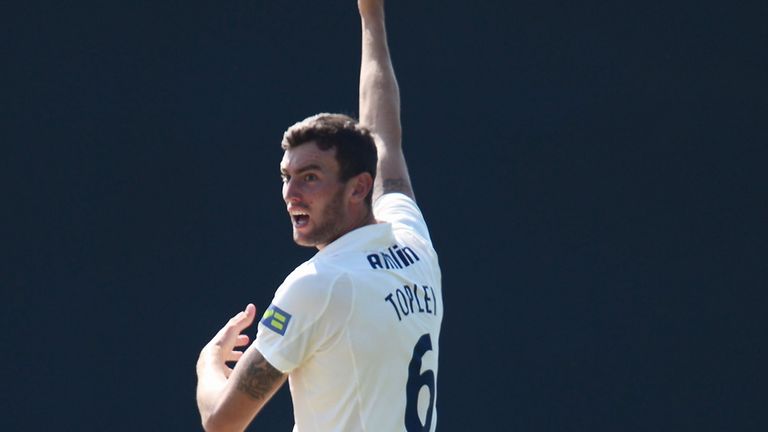 The 6ft 7ins left-armer has been a prolific wicket-taker over the past two seasons, impressing in all formats.
The 20-year-old has been particularly effective in Twenty20 cricket and has been the country's leading wicket-taker in the shortest form of the game over the last two seasons combined.
He has missed time this season due to injury but returned on Tuesday for Essex's T20 victory over the touring Sri Lankans.
Topley said: "I am delighted to sign an extension to my contract with Essex, because I have been at the club since I was nine years old and continue to really enjoy my cricket here at Chelmsford.
Promotion aim
"First Division cricket is extremely important both to me and the club, and I hope I can assist Essex in gaining promotion and also winning one-day trophies.
"When I look around the dressing room, it is packed with so much talent and desire. I firmly believe we can go and challenge for honours in all competitions."
Essex head coach Paul Grayson added: "Reece Topley has shown over the last few seasons that he is becoming a very important player for us.
"He has the potential to be a top talent for both his club and country in the years to come, if he continues to work hard to improve his game.
"We are delighted that he has signed a new contract to stay at the club with a further year's extension and I am looking forward to continuing to work with Reece and watching him play during the 2014 season."