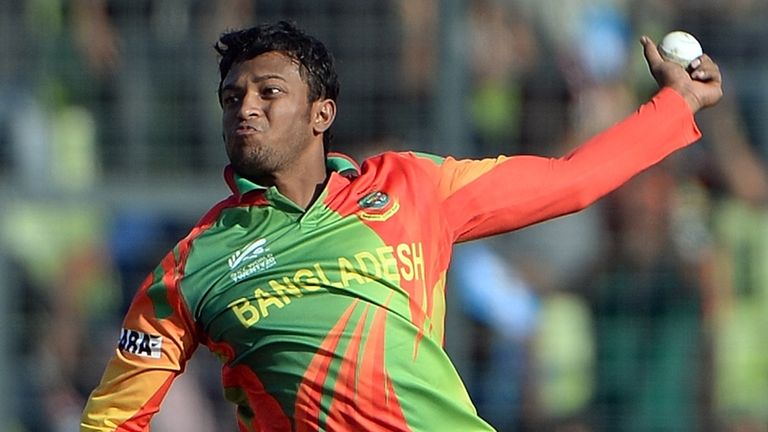 Bangladesh have suspended all-rounder Shakib Al Hasan for six months due to a "severe attitude problem".
The ban, which applies to "all kinds of competitive cricket", has been imposed after the 27-year-old reportedly threatened to quit international cricket when he was called back to Dhaka before a planned appearance in the Caribbean Premier League Twenty20 tournament.                 
"He has a severe attitude problem, which is unprecedented in the history of Bangladesh cricket. We think that his behaviour is such that it's directly impacting the team," said Bangladesh Cricket Board (BCB) president Nazmul Hassan.                 
Hassan said Shakib was travelling to the Caribbean without any clearance from the BCB, and had also "misbehaved" with coach Chandika Hathurusinghe. He gave no further details.              
Misbehaved
"This morning he called me. He thought that he had the NOC (No Objection Certificate). He did not have any. He admitted that he misbehaved with the coach. He apologised for the misbehaviour," Hassan said.               
"We want to give a clear message: if it is repeated, he might be banned for life. There will be no compromise when it comes to discipline," he said.                 
Shakib returned to Dhaka on Sunday and denied that he had made any threat to quit international cricket.
"I want to play cricket for another ten years," he said.