Clare Connor says there'll be a 'thorough review' after England Women fail to make World Cup final.
Clare Connor says there'll be a 'thorough review' after England Women failed to make the World Cup final.
Last Updated: 15/02/13 10:56am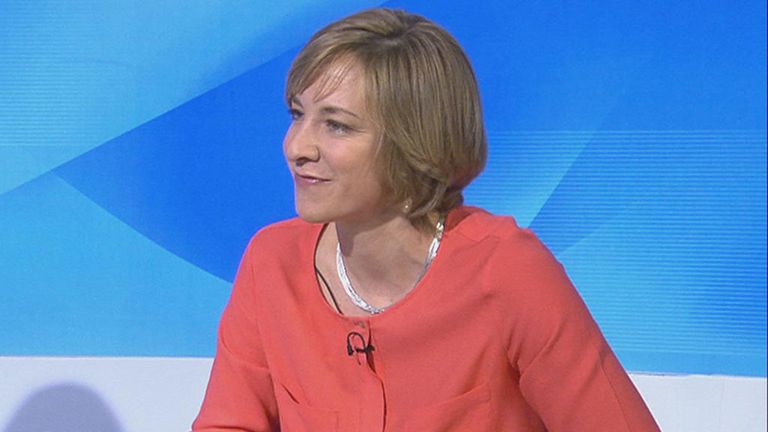 Charlotte Edwards' side ended their campaign proper on a positive note by beating New Zealand by 15 runs after Sarah Taylor ended her barren spell by striking 88 off 79 balls.
But their chances of reaching this weekend's final were already over after West Indies beat Australia by eight runs.
The same two teams will play each other for the title in Mumbai on Sunday, leaving England to face New Zealand again in Friday's third-fourth play-off.
Connor, ECB Head of Women's Cricket, told Sky Sports HD that England had paid the price for a sub-standard start to the competition in which they suffered a surprise defeat to Sri Lanka.
"We've put ourselves in a position for this final Super Six game where we were dependant on that [West Indies v Australia] result and sadly that result hasn't gone our way," said Connor.
"It is brilliant news for the West Indies - their world ranking currently is fifth so by the end of this tournament they are going to be either number one or two in the world. Their rise has been tremendous over the last few years.
"But from an England perspective, it's devastating that the players who have worked so hard over the last four years to retain the trophy won't get that chance.
"After some poor performances early on in the tournament, they haven't been able to rectify things enough."
Fragility
At one stage five-time champions Australia looked on track to beat the West Indies - a result that combined with an England victory over New Zealand would have sent Edwards' side through to the final.
But after reaching 130-4, they collapsed to 156 all out in 48.2 overs with seamer Shanel Daley finishing with figures of 3-22 from 9.2 overs.
Australia's defeat sealed England's fate, but Connor said: "I'm sure there wasn't [anything untoward about the result].
"It's a very similar poor batting performance from Australia to the one that they delivered against England in the Super Sixes, where we bowled them all out for 147. So there is obviously a fragility about their batting.
"I'm sure there will be people who are looking at the tournament thinking 'who would Australia like to play in a World Cup final?' Would they rather play the West Indies or would they rather play England or New Zealand?
"My view is that a world-class team like Australia would want to beat the best team they could in a final.
"Meg Lanning said in her post-match interview after the Sri Lanka game that the team was on a run and that they were enjoying the momentum of winning and they wanted to maintain that winning streak.
"So I'm absolutely sure that they would have gone into today's game against the West Indies wanting to maintain that run of form."
Commitment
England will take on New Zealand again in Friday's third-fourth play-off, coverage of which begins on Sky Sports 3 HD from 8.55am.
The process of reviewing the tournament will then begin and Connor said the team's defeats to Sri Lanka, by one wicket, and Australia, by two runs, will be closely analysed in particular.
"The England fielding in the Sri Lanka game was fairly dire and we were three or four wickets down fairly quickly. So much of that game wasn't world class.
"England bowled and fielded out of their skins against Australia - Katherine Brunt and Anya Shrubsole produced one of the best opening spells of fast bowling that I've seen from any team, anywhere in the women's game. The disappointing aspect of that game was not being able to chase down a low total.
"You have to step back from these things because they'll be a lot of emotion, a huge amount of disappointment and a lot of heartbreak.
"I can't speak highly enough of the players' commitment, the qualities that they show, the hours that they spend trying to be the best that they can be. There's absolutely no question about that.
"Once you take the emotion out of this and everyone gets home, there will be a thorough review of the last couple of years because we have had a real journey to ICC events - the World Twenty20 last year in Sri Lanka, and this 50-over World Cup in India.
"It has been a journey and that now needs to be reviewed from many, many angles and that will happen and we'll learn and move on and continue to strive to be world class."
Watch the final of the 2013 ICC World Women's Cup between West Indies and Australia from 8.55am on Sunday on Sky Sports 1 HD.