Vote in Week Two of our poll to find the Greatest Ashes moment
It's time to cast your vote in our second poll to identify the Greatest Ashes Moment of all time...
Last Updated: 10/06/13 1:33pm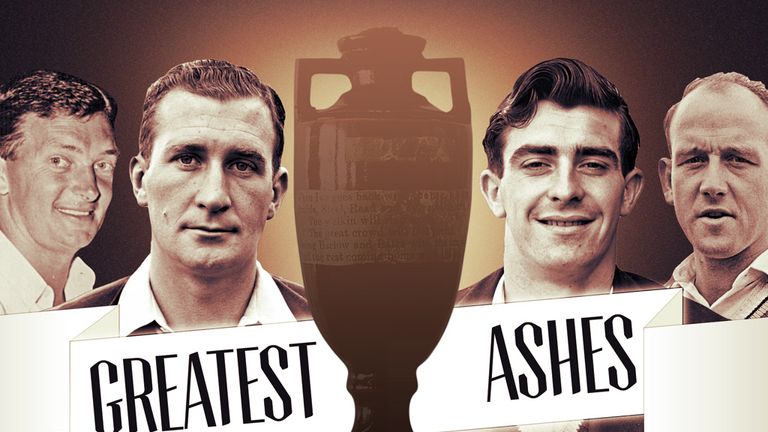 We are running a series of polls throughout June, giving you the chance to assess 40 of the outstanding displays and occasions in clashes between England and Australia since the battle for the urn began.
Bodyline and Len Hutton are the first two moments to make it through to the final vote from our opening poll covering 1882-1938 - and now we want you to pick your favourite choice from 1948-1973. But be warned, it will be tough!
The contenders are: Don Bradman's final Test bow at The Oval in 1948, Denis Compton's 145no at Old Trafford in 1948, Trevor Bailey and Willie Watson's rearguard in 1953, England's long-awaited 1953 series win, Frank Tyson's 7-27 at Melbourne in 1955, Jim Laker's 19 wickets at Old Trafford in 1956, Richie Benaud's 6-70 at Old Trafford in 1961, Fred Trueman's 300th Test scalp at the Oval in 1964, John Snow's spell of 7-40 in the 1971 Sydney Test and Bob Massie's 16 wickets on debut at Lord's in 1972).
What's more, everybody that votes will be eligible to enter our prize draw to win a signed photo of Sir Ian Botham and free Sky for a year with Sky Sports.
So what are you waiting for? Head over to the voting page and make your choice!
Pot One - Results
In Week One we asked you to vote for your favourite moment from the years 1882-1938.
The Bodyline drama from 1933 pulled in 35 per cent of your votes, followed closely by Len Hutton's knock of 364 in 1938 just pipped the master Don Bradman.
Those two moments will now go forward to the final vote, which opens on Monday July 8, to discover the overall winner.
Remember, all the finalists will start from zero in the final week, so you need to log on again to vote for your favourite.
For more on the Greatest Ashes Moment poll head over to the voting page and make your choice!