We pick out the best of the action from the fourth day of the opening Ashes Test
We pick out the best of the action from the fourth day of the opening Ashes Test at Trent Bridge.
Last Updated: 13/07/13 8:18pm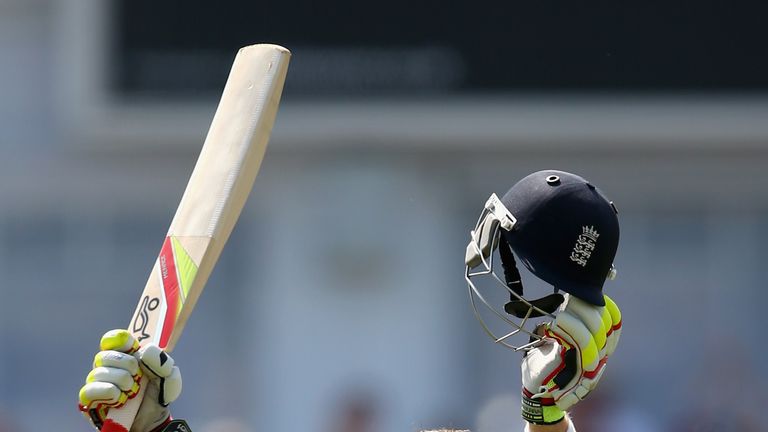 The day ebbed and flowed first the way of the hosts, then the tourists, then back England's way after tea.
Whisper it softly, but the first four days of the first Test have resembled nothing so much as the Ashes of 2005 - widely regarded as the best series in recent times.
If these five Tests can come close to the excitement of eight years ago we are in for a great summer of cricket - and the first four days at Trent Bridge have been a terrific start.
Poetry in motion
Day four did not throw up the obvious heroes of the first three days - and the occasional villain - but there were plenty of moments and performances to enjoy.
Ian Bell has long been an undervalued member of the England batting line-up, but it is worth remembering that he and Kevin Pietersen are the only survivors from 2005.
Bell has played what may be the match-winning innings in this Test and after resuming on 95 this morning, he fairly sharply brought up his 18th Test century.
Bell is also going to be awarded our Shot of the Day award.
Shortly after Stuart Broad's dismissal, Bell deserted his regular dab down to third man with a wonderfully executed off side drive off an overpitched delivery from James Pattinson.
David Llloyd described the shot as 'poetry', which from the doyen of the commentary box is good enough for us. Next ball Bell was back dabbing down through the slips again for four. Prosiac but beautifully effective.
Mind your head
If England were looking for omens, they couldn't have been happier with the start to proceedings this morning.
We are unashamedly biased here (Broad edge? What edge?) so Mitchell Starc's opening delivery has to get the Ball of the Day honours.
A head-high beamer, five no balls in a low-scoring knife-edge contest. What could be better?
The Best laid plans
Nothing beats seeing a good plan pay off, particularly if it's at a crucial moment in a match.
Chris Rogers was looking a potential match-winner after progressing to 52 and moving Australia along to 124-2 when James Anderson bowled down a slow off-cutter.
Rogers duly chipped a dolly of a catch to Bell at short midwicket.
Anderson's first reaction was to turn to the England balcony where David Saker had emerged. Bowler and bowling coach exchanged congratulatory signals and England were once more in the ascendancy.
Crucial calls
Australia have not had the best of times with Decision Reviews in this Test but they have also done themselves no favours.
It was ridiculous for Shane Watson to try to overturn his lbw decision - just a gamble that didn't pay off, not what DRS is designed for at all.
And Australia are once again all out of reviews at potentially a crucial time after Clarke reviewed his edge to Matt Prior. The Australia skipper told Sky Sports afterwards he didn't know if he had edged it. The net result could be more Aussie frustration on Sunday if a shocker once again goes against them.
By contrast, England made perfect use of DRS in overturning umpire Dharmasena's decision not to give Phil Hughes lbw to Swann. This was no gamble, it was an educated guess. Result? Another crucial wicket at a crucial time.
Worth the wait
Graeme Swann has never taken many Test wickets at Trent Bridge - odd since it is his 'home' county ground, for what that is worth nowadays.
He was struggling badly on Saturday afternoon, failing to find much turn in 22 wicketless overs.
But late in the day he found something and claimed two potentially vital wickets. Great players aren't great all the time, but greatness is always just around the corner.