Ashes: What the papers made of day three at Lord's
A look at what some of the leading writers in England and Australia said after the third day at Lord's.
Last Updated: 21/07/13 4:03pm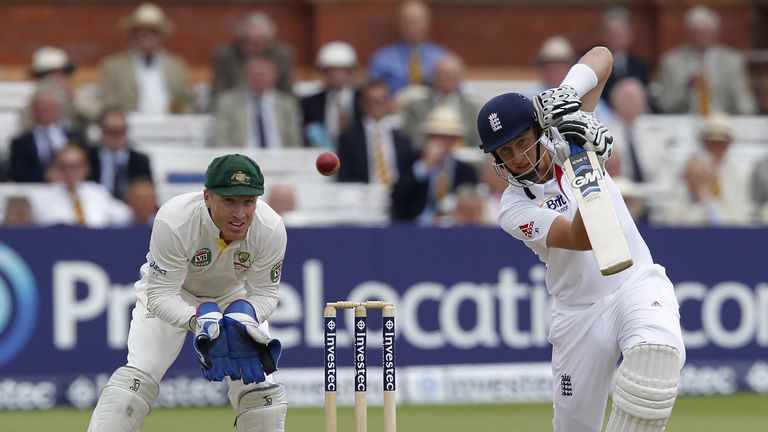 Here's what Fleet Street's finest made of it all.
Vic Marks - Observer
"Perhaps the most encouraging aspect of all for the England hierarchy was this: Root did not start his innings in particularly good form and yet he still hit a century. This hints at a ruthlessness that is masked by his angelic looks. After reaching three figures he accelerated impishly with reverse sweeps and inside-out drives that previous Yorkshire openers have generally eschewed."
Simon Wilde - Sunday Times
"This innings from Root, smiling just as much as Ashton Agar did during his rumbustious innings in Nottingham, only confirmed wide expectation that he has it in him to lead England's batting from the very front for years to come."
Steve James - Sunday Telegraph
"This may just be that this was the day on which England finally settled themselves away from the baffling freneticism that has characterised too much of the play in this series, and also the day on which the Australians realised that there is simply no way back this summer... It could be argued that the edge had gone out of the contest by Saturday morning with England already 264 runs ahead, but they had, after all, lost three swift wickets the previous evening, so I think this presented some of the series' best cricket here. It had a control and class so often lacking before. By the end Root was simply magisterial."
Greg Baum - Melbourne Age
"Australia might not disappoint every expectation of it this northern summer. As per advance notices, it is fast proving to be the worst cricket team of that name to visit these shores. Generally, that epithet acts as a spur towards its own confounding. This time, it is holding gruesomely true... When initially scheduled, back-to-back Ashes series seemed like a good idea. After Australia's misadventures in India, it lost some of its gloss. Pessimists dwelled openly on the possibility of a 10-0 defeat, as if by saying it out loud, they might subvert it. Now, it is on the cards."
Stephen Brenkley - Independent on Sunday
"Australia, already 1-0 down in this series and having lost the Ashes twice in succession, may be starting to understand a little how England felt for 16 years (and 92 days, not that anybody was counting) embracing eight successive series when they were continually pushed from pillar to post and back again. It is something that combines desperation, helplessness, and wildly misplaced optimism amid constant musing on what the hell to do next."
Wayne Smith - The Australian
"The mountain of late runs suggests that by now mental disintegration was well advanced. The fact that Clarke declined to take the second new ball and bowled rookie spinners Ashton Agar and Smith in tandem for the final 23 overs shouts at the very least of Australia abandoning all pretence of trying to win this Test to level the series."
Peter Hayter - Mail on Sunday
"They (England) have such a crushing stranglehold on their opponents that no other result seems possible than a thumping of such magnitude the Aussies may not recover from it until the two back-to-back series finally end next January. Actually, by the end of a day in which Root succeeding in rekindling expectations over his huge potential while also burying further discussion over England's decision to prefer him to Nick Compton before the start of the series, so deflated did Australia appear that it may take them until Lord's freezes over to do so."