DRS controversies
Sky Sports lists the DRS controversies that have littered the latest Ashes series.
Last Updated: 07/08/13 12:30pm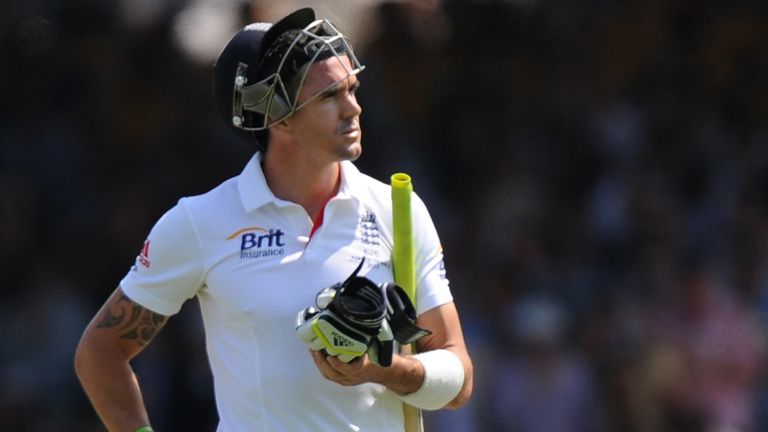 Disgruntlement over the implementation of the Decision Review System (DRS) in the ongoing Ashes series will be discussed this week when the International Cricket Council's director of operations meets with players and staff from both England and Australia.
The ICC's Geoff Allardice will hold the meetings ahead of the fourth Test in Durham, which starts on Friday.
In a fresh twist to the story, reports surfaced from Australia of an alleged new practice among players designed to defeat the thermal imaging technology which demonstrates bat-on-ball contact.
Kevin Pietersen, one of several players to have been affected by DRS incidents this summer, on Wednesday angrily responded to what he described as "horrible lies" linking him and other players with attempts to hoodwink Hot Spot by applying silicon tape to their bats.
Here, Sky Sports lists the DRS controversies that have littered the latest Ashes series.
FIRST TEST
Ashton Agar
The 19-year-old debutant appeared to have been just short of his ground on six when a stumping decision was reviewed to third umpire Marais Erasmus. The Zimbabwean official saw things differently, reprieving Agar to go on and make 98 - a world-record Test score for a number 11.
Jonathan Trott
Erasmus was again under the spotlight after he overturned Aleem Dar's on-field decision not to give out Trott lbw for a first-ball duck. Replays seemed to suggest an inside edge but, with the Hot Spot technology absent, Erasmus opted to send Trott on his way.
Stuart Broad
Australia were this time left incensed as Broad stood his ground after his thick edge went off wicketkeeper Brad Haddin's gloves and to Michael Clarke at slip. Dar - like Broad - was unmoved, though, and with Australia having used up all their challenges, the England man remained.
SECOND TEST
Joe Root
England's opener was given out lbw to Ryan Harris on the first morning of the second Test but felt certain enough of an inside edge to call for a referral. Replays showed the ball had hit bat but could not confirm it happened prior to striking the pad and the verdict remained.
Ian Bell
After watching Bell compile back-to-back hundreds, Australia thought they had him for three on the third afternoon. But the batsman was unsure whether Steve Smith's catch at gully was clean and stood his ground. The on-field umpires could not decide and asked TV official Tony Hill to adjudicate. Replays seemed to back the tourists but Hill saw room for doubt and ruled in Bell's favour.
THIRD TEST
Usman Khawaja
The Australia number three was given out for a single by on-field umpire Tony Hill, caught-behind off Graeme Swann. Khawaja went to DRS, which appeared to strongly indicate - no noise at the possible impact of bat on ball, no Hot Spot and an apparent visible gap between leather and willow - that the decision should be overturned by third umpire Kumar Dharmasena. It was not, prompting commentator Shane Warne to describe the outcome as "absolutely shocking" and Australia Prime Minister Kevin Rudd to lament one of the worst umpiring decisions he had ever seen.
Kevin Pietersen
It became clear the umpires had little faith in Hot Spot when it failed to detect any evidence of a Pietersen edge behind off Peter Siddle. TV official Dharmasena instead appeared to use evidence of a noise to uphold on-field umpire Hill's out call - to the disgust of Pietersen.