Bumble's Blog: James Anderson and Moeen Ali ready to take aim at India again
Fantastic atmosphere in store at The Oval as England seek to close out series win
Last Updated: 14/08/14 12:30pm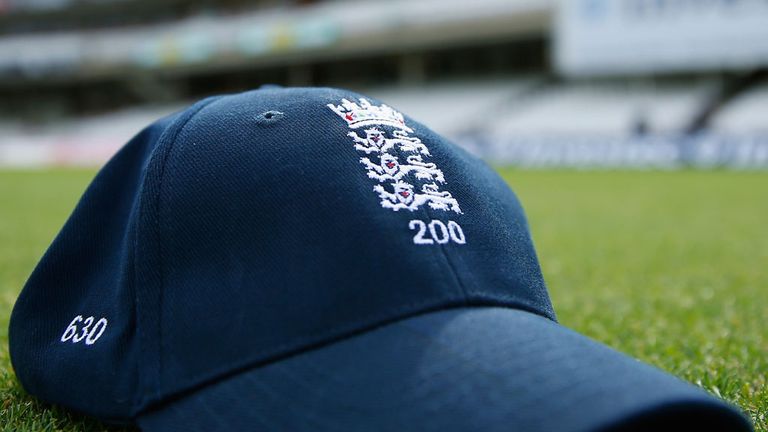 I'm all ready for the fifth Test and one of my first tasks will be to drop into Sky Sports News HQ at around 6pm tonight to look ahead to what will be our 200th Test on Sky Sports.
India put in a pretty poor performance at Old Trafford and the onus is now on them to come out and level the series at The Oval – and they're definitely going to have to show a lot more fight to do that.
The early finish gave me the chance to play golf with Neil Fairbrother, Paul Allott and Jos Buttler at The Mere Golf and Country Club, which is a really nice course.
Allott played to his usual three handicap (he's a proper player) and teamed up with Jos, who is useful off 16, but I played terribly and they eased £20 out of Neil and I.
Judged
I was staggered to read reports online that MS Dhoni didn't get to training the other day but went shooting instead!
When I hear things like that, I'm always tempted to take it to the nth degree. What would happen if two or three others came out and said 'I'm not going to go to practice, I'm off for a game of darts or to the pictures or down the off licence'? It gives the impression that the players don't care too much.
India will be a totally different proposition in the one-dayers, when they'll come alive. But your reputation as a cricketer is borne out in Test matches – ask Brian Lara, ask Sachin Tendulkar, ask Steve Waugh, ask Ricky Ponting.
Twenty20 and all that stuff is lovely razzamatazz, entertainment and great fun but sometimes you've got to get down to the nitty gritty; you won't be judged as a cricketer on what you did in the Big Bash but by the way that you've toughed it out and got yourself to a double hundred.
Form
The Oval pitch won't be as quick as Old Trafford but it tends to spin and there will be a fantastic atmosphere at what is a really good venue for the final Test of the summer.
I think Ishant Sharma is certain to return after missing the last two Tests because he was bowling at Old Trafford, so he can't have been far off, but India must be concerned about the form of their premier batsmen.
Gautam Gambhir came into the last Test having had no cricket, so everything was against him, and he'll play again. Murali Vijay and Cheteshwar Pujara are terrific players but need to deliver more and as wonderful as Virat Kohli is he can't seem to get over James Anderson.
Anderson now has 376 Test wickets, and is not only close to overtaking Ian Botham (383) but is motoring on towards 400 Test match wickets. He fully deserves the accolade of England's premier bowler.
It's been good to watch his development, to see a lad come into the team very raw and learn his skill.
He's got 21 wickets in the series and Moeen Ali is up to 19; Moeen came into the team as a part-time spinner – that's fact. I'll tell you why, because his county club signed a premier spinner, so Worcestershire saw him as a supplement to Saeed Ajmal, who right now is undergoing tests on his action having been reported.
Ali has bedded into Test cricket nicely and I'd suggest he's a quick learner. He'll be far better for the experience all-round and while he's an off-spinner who doesn't have a doosra, neither did Graeme Swann or Monty Panesar, who bowled with a straight arm.
Rotate
I'm expecting England to play their strongest team and then rotate for the one-dayers, bringing in Steven Finn at that point.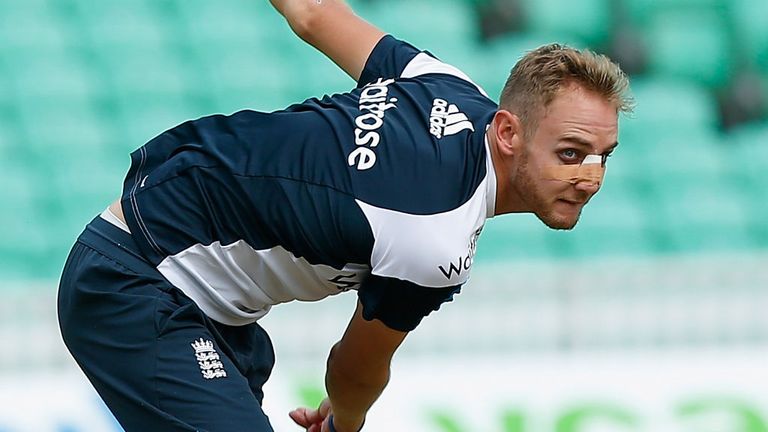 I saw that Stuart Broad was wearing a splint on his broken nose when he practiced this morning; there's a good-looking lad brought back into the pack, if ever there was one!
There are five one-dayers coming up after this Test and I fully expect Anderson and Broad to miss out on two or three of the games, which makes sense. It's only like a football team rotating their players.
I'm really looking forward to the new football season. The Premier League promises to be a fabulous competition and I'm hoping that my own team, Accrington Stanley, have a decent season.
We've started with two narrow losses – going down 2-1 to Leeds in the Capital One Cup and before that losing 1-0 to Southend – but I'm trying not to read too much into that.
Watch the fifth and final Test between England and India – the 200th live England Test on Sky Sports – from 10am this Friday on Sky Sports 2.