ICC Champions Trophy: New Zealand coach Mike Hesson keeping his focus
New Zealand coach Mike Hesson is keeping his focus ahead of Sunday's crucial ICC Champions Trophy match with England.
Last Updated: 16/06/13 11:27am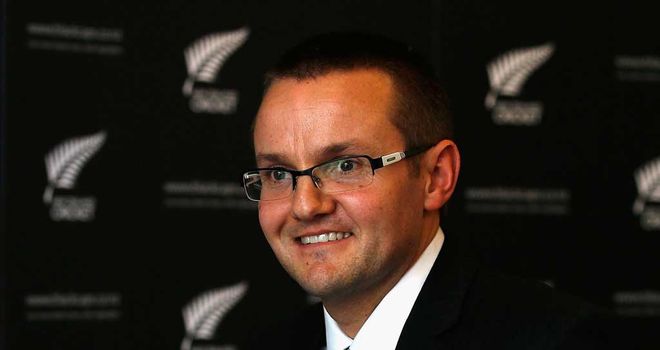 In a match being billed as a 'quarter-final', the winners will definitely progress to the last four, while New Zealand could still do so, whatever the outcome - or otherwise, with forecast rain raising the prospect of a no-result.
In the run-up to the game, England have been engulfed in an allegation of ball-tampering made by their own former captain Bob Willis, who claimed the ball was changed during Thursday's defeat to Sri Lanka because its condition had been deliberately altered.
But Hesson has refused to get drawn into the controversy, having faith that the umpires will do their job on the day.
"I've got no idea how they (English bowlers) achieve reverse-swing and that's not my responsibility," he said. "The umpires are there to do a job - and if they think something is done out of the ordinary, then they will deal with it.
"From what I understand, the other day they changed the ball because it was out of shape."
No reason
Hesson insists his team, so familiar with England as opponents over the past five months, have no reason to suspect anything untoward.
"Not at all," he said. "Before every tour, we meet with the match officials - and they've made it clear they will inspect the balls on a regular basis, like they do at every international.
"If they think the ball has gone out of shape or something has happened to the ball, they will change it and I'm sure they will continue to do so. It's certainly not an issue as far as I'm concerned.
"We played them in New Zealand and there were very abrasive surfaces - and there was always going to be an element of reverse. Most international bowlers are pretty adept at getting the ball to move off the straight and that's a big part of their skill.
"Once it's dry, (bouncing the ball on) the square (when throwing from the outfield) becomes a real option in terms of scuffing the ball up - and it does 'tail'."