Umpires Billy Bowden and Asad Rauf demoted from elite panel by ICC
Umpires Billy Bowden and Asad Rauf have been dropped from the International Cricket Council's panel of elite umpires.
Last Updated: 25/06/13 9:08pm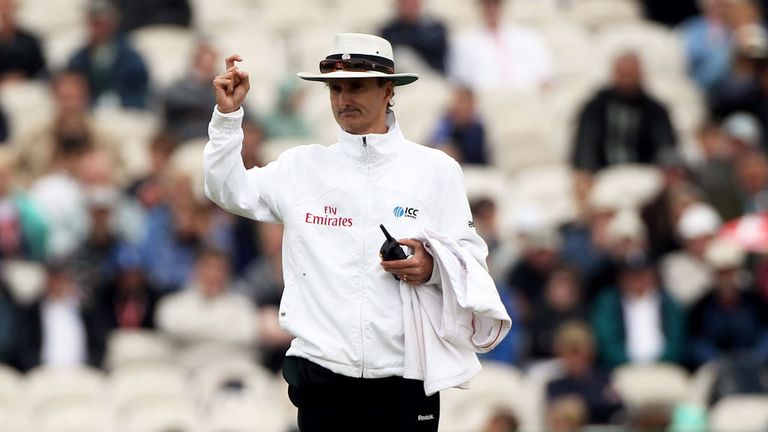 Rauf, who has been on the elite list since 2006, was stood down from the recent Champions Trophy following reports he was being investigated by Mumbai police in connection to the match-fixing scandal that engulfed this year's IPL, although the ICC insist the controversy had no bearing on the decision to remove him from the list.
Rauf has refuted the claims, but he and Bowden, who is best known for his 'crooked finger' signals, have been replaced on the 12-man list by two former Test bowlers by two former Test bowlers in England's Richard Illingworth and Australia's Paul Reiffel.
"It is exciting to see Richard and Paul promoted to the elite panel, but it is also important to acknowledge and appreciate the outstanding contributions of Asad and Billy over a long period of time," said selection panel chairman Geoff Allardice in a statement.
"The selection panel considered the overall performances of the umpires over the past 12 months when deciding which umpires would be offered contracts for 2013-14.
"In Asad's case, it is important to emphasise that the recent speculation linking his name to the IPL spot-fixing investigation was not considered during the selectors' deliberations."
Bowden's demotion came after 11 years, and 75 Tests, as a leading official.