The Ashes: test your knowledge in our quiz before the first Test
So how much do you actually know about the Ashes? Find out by having a go at our fun quiz...
Last Updated: 10/07/13 7:59am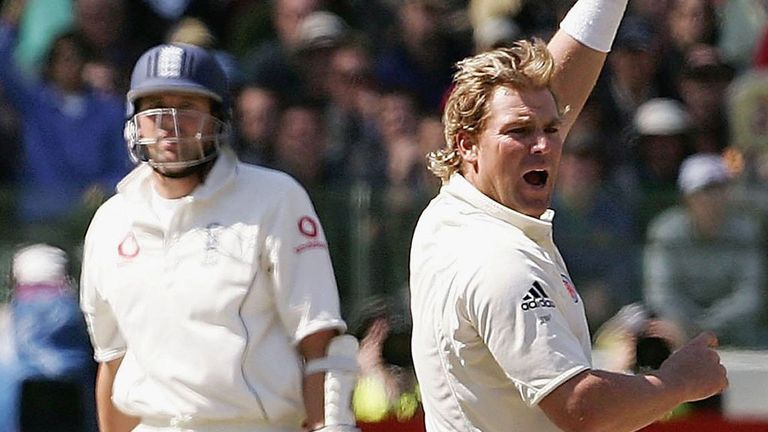 This is just for fun, remember, so we're playing for pride not prizes!
1) Who is the only man to play Test cricket for England against Australia and for Australia against England?
2) Who was the first person to win a Test by hitting a six?
3) How did being such a good fielder prove a gilt-edged sword for Vic Wilson on an Ashes tour?
4) How many wickets did Tony Lock take in the Ashes Test at Old Trafford in 1956?
5) Who took 16 wickets on his Test debut in 1972?
6) How many Ashes series did Ian Botham win?
7) Who took 10 wickets in his final Test in January 2003?
8) Who is England's Australian bowling coach?
9) Who took 14 wickets in the Oval Test in 1882 to hasten England to defeat and create 'The Ashes'?
10) How has played the most Test Matches for England against Australia?
11) And for Australia against England?
12) How many Ashes wickets did Shane Warne take?
13) What happened to his final delivery in Ashes cricket?
14) Who was out first ball in each innings during the 2010/11 Ashes series?
15) Who once scored 77 of 327 balls without a single boundary in an Ashes Test?
16) Which Sky Cricket commentator hit 38 fours in an innings in an Ashes Test - the England record?
17) How many threes did Bob Cowper hit in his innings of 307 at Melbourne in 1966?
18) Who was dismissed for a 'pair' in the 1981 Lord's Ashes Test, yet left an indelible mark on the series?
19) Which Australian captain twice won the Ashes on his birthday?
20) Who replaced his brother in an Australian Ashes team and went on to score a debut century?
21) Who captained England in the infamous 'Bodyline' series?
22) How many matches did the 1948 Australians lose on their tour of England?
23) Who took a hat-trick for England in the 1999 Sydney Test?
24) What connects the first England v Australia Test and the Centenary Test played in 1977?
25) Who took a hat-trick on his birthday on the first day of the 2010/11 Ashes series?
Given it your best shot? Then click here to check your answers...