Women's Ashes: England sketch team-mates in aid of Cricket United
England's cricketers have had a makeover for Cricket United ahead of the new-look Women's Ashes!
Last Updated: 09/08/13 4:54pm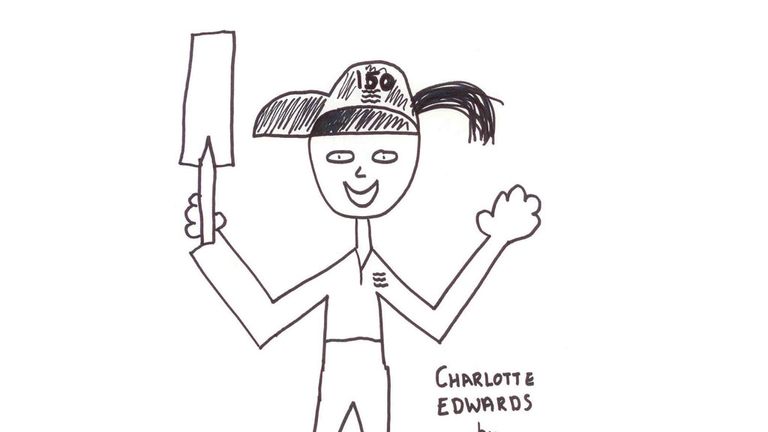 Charlotte Edwards' squad is sporting an all-new look after the players were invited to sketch each other to raise funds for Cricket United, a charity comprising The Lord's Taverners, Chance to Shine and PCA Benevolent Fund.
Fans can bid for the original England women's portraits on eBay with all proceeds going to Cricket United when the auction closes on August 14.
Captain Edwards said: "I've seen at first-hand the inspirational work of the three charities. Funds raised from the sale of the drawings will help support a range of beneficiaries; from children starting out in the game to cricketers retiring from it. And you never know, they may become a collectors' item one day!"
England's Women got out their sketch pads after the England men raised over £10,500 for Cricket United, a joint fundraising appeal which aims to leave a lasting legacy from the 2013 Investec Ashes series.
Together The Lord's Taverners, Chance to Shine and PCA Benevolent Fund are calling on England and Australian cricket fans to get involved in 'Cricket United Day', the UK's biggest ever cricket awareness day on 23rd August - the third day of the fifth Test - and help turn the Kia Oval into 'a sea of blue'.
This summer England and Australia will contest the Ashes in a new multi-format; six points will be awarded to the winners of the Test match, while two points will be given to the victors of each of the three ODIs and three T20s.
Click here for the full fixture list
Tickets for the Women's Ashes Test at Wormsley can be brought by clicking here.