Ashes Tour Diary
Our man in Australia blogs on England's mission improbable in Perth and prepares to play football under David Lloyd, England manager.
By Joe Drabble
Last Updated: 13/12/13 1:16am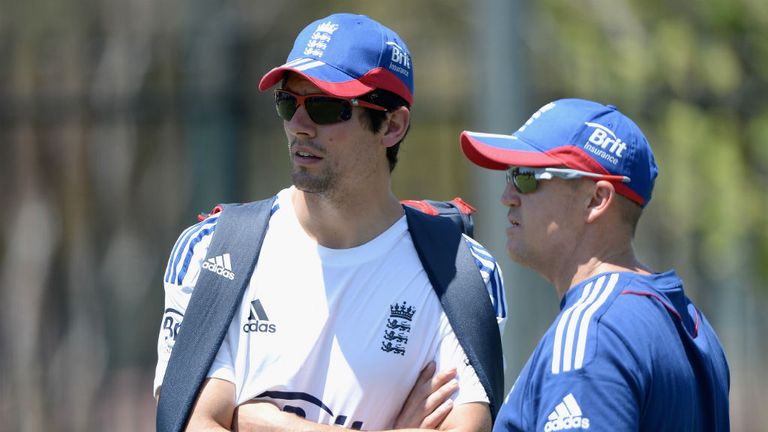 History doesn't give Alastair Cook's men much hope of victory - England have only won once at the WACA - however this is a team which has made its name through defying the odds.
Take this very tour three years ago, England, we hoped, rather than expected, could produce something special and what they went on to achieve has never been done before - three innings victories in a 3-1 romp.
That success had come 12 months on from a miraculous drawn series in South Africa where twice England had clung on when nine wickets down to defy the Proteas.
India, 2012. Winning in the sub-continent has often been referred to as the 'Holy Grail' and, after losing by nine wickets in the first match of the series England were written off once again before memorable wins in Mumbai and Kolkata saw them prevail 2-1.
This team has character and fight, what they appear to have lost is their ruthlessness.
Hunger
Twice in this series England have had an early stranglehold on the match. At 132-6 in Brisbane, England were in control before Brad Haddin and Mitchell Johnson teamed up with the bat and the latter ran amok with the ball.
The same can be said in Adelaide, where, at 257-5 on day one Australia were kept in check. Michael Carberry's drop when Haddin was on five cost at least 113 runs and, ultimately, England a chance of victory.
The scorecards and Australia media will tell you that there is a significant gulf between the teams but I would strongly contest. The main difference, for me, has been hunger.
It was really interesting to listen to Nasser Hussain talk in Adelaide about how on certain tours he would pick players on character over ability. Andy Flower has promised changes for Perth, the most hostile venue in Australia, and he must now earn all his money to keep this series alive.
The main event in the city in the lead up to the Test match is not the appearance of Jon Bon Jovi, but Thursday night's Australia v England media football match.
David Lloyd is England manager for one night only and has been locked in selection talks with his director of football, Dean Wilson of The Mirror, over the last couple of days. We are three weeks into the tour and the fitness of the travelling media has to be an issue...
Bumble has clashed with fellow northerner Michael Vaughan in the lead up to the match with Vaughan claiming he will only play if he's captain. Bumble says no man is bigger than the team and he won't stand for any prima donnas!
In an attempt to get in some sort of shape for the match I went circuit training with the friend I'm staying with here in Perth. It was meant to be a 30-minute class. I lasted seven minutes.
A huge week coming up, keep the faith back home.