England v Sri Lanka: Liam Plunkett reveals his emotional journey back to Test side
Last Updated: 18/06/14 6:09pm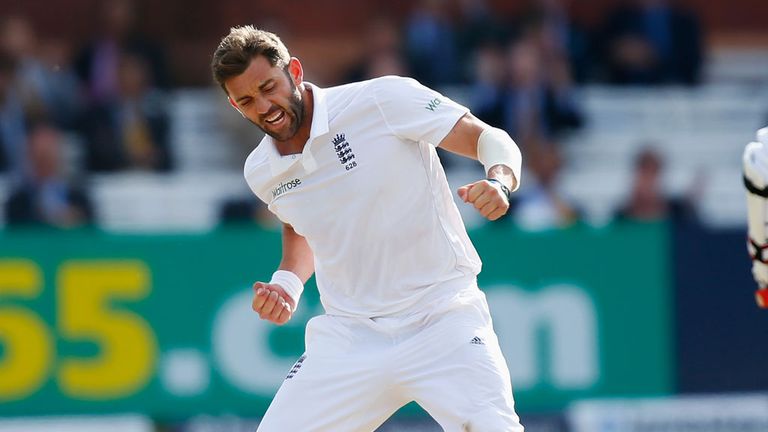 Liam Plunkett has revealed the long and emotional journey he has been through to get back into the England set-up.
The Yorkshire all-rounder was in the international wilderness for seven years until he made his Test comeback in the thrilling draw with Sri Lanka at Lord's last week.
Just before his last Test in 2007, Plunkett had to go through one of the toughest spells of his life as he offered his father Alan a kidney to help him get away from spending 20 hours a week on a dialysis machine.
As well as the emotions that brought, Plunkett takes the blame for mistakes he made, including a drink-drive conviction that saw him fall out of the international picture as well as lose his place in the county's first-choice XI.
But, reinvigorated by the move to Yorkshire, Plunkett is determined not to waste his second chance at the age of 29 and takes a lot of motivation from what he and his family have been through.
"I offered him my kidney a while back, and he's had a transplant now so he's healthy," Plunkett said of the offer he made to his father. "But you'd do that at the drop of a hat for your old man, wouldn't you?
"He didn't take one, because I was young and he wanted me to play cricket for as long as I could. He wanted me to play for England.
"He was on dialysis for quite a few years. It's just tedious and ties up your life - you can't really go away with your family. It's Monday, Wednesday, Friday from 7am till one o'clock. But [the donor kidney] came around and it's been massive.
"He said to me on the phone the other day 'I honestly thought you probably wouldn't play for England again'. 'You've proved me wrong, and I'm over the moon for you'. I'm upset that he didn't back me, but ...!
"Yes, I did have doubts. I was in Durham seconds... I used to go back to the hotel and think 'where am I going with this? Why am I not bowling to my full potential? Why am I not getting wickets?"
"I just still felt I had a lot more to give. I love playing cricket and I didn't want to do anything else.
"I've seen so many people who've played for England and then two years later they're not even in the game. I didn't want that to happen to me. I never thought about walking away from it, not for one minute."