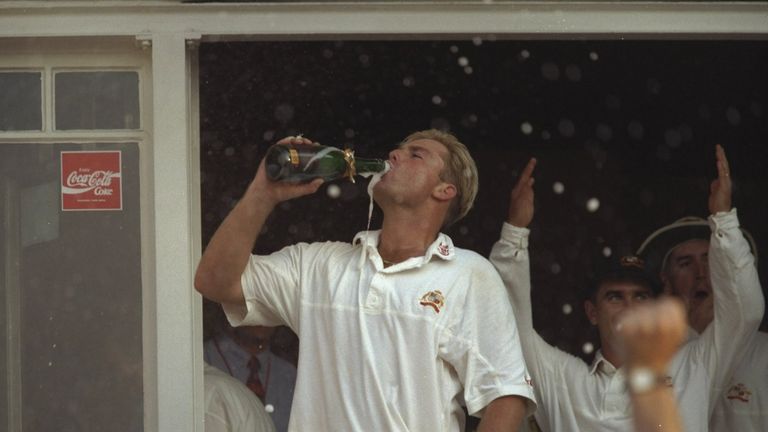 Spin bowlers Shane Warne and Muttiah Muralitharan both started their international careers in 1992 and finished as the two leading wicket takers in Test history.
Warne Test stats
Matches: 145
Wickets: 708
Average: 25.41
Australia's Warne initially made the bigger impact, bringing leg-spin back to the fore and introducing himself to Ashes cricket in 1993 with the Ball of the Century, bowling a bemused Mike Gatting with a leg-break that drifted away and then spun sharply across him.
Under Mark Taylor's captaincy, Warne was Australia's chief match winner with the ball but his role changed somewhat after Steve Waugh succeeded Taylor, more of a support act for a seam attack of Glenn McGrath, Jason Gillespie and Brett Lee.
Muralitharan Test stats
Matches: 133
Wickets: 800
Average: 22.72
Off-spinner Muralitharan carried Sri Lanka's bowling attack at home and abroad for almost two decades. His ability to shoulder a heavy workload made him a captain's dream; Muralitharan bowled more balls (44,039) and took more wickets (800) and 10-wicket match hauls (22) than anybody else in Test history.
An unorthodox action saw him twice no-balled on tours of Australia early in his career but he was cleared by the ICC and developed new weapons - most notably a doosra that particularly troubled left-handers - as he got older.