England v India: Liam Plunkett expects to be part of an aggressive attack on Sunday
Last Updated: 20/07/14 6:54am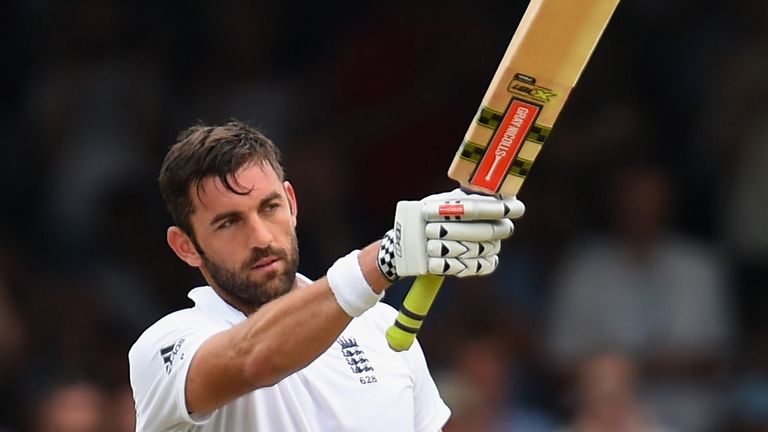 Liam Plunkett is expecting England's fast bowlers to attack India on day four of the second Test as they bid to set up a victory at Lord's.
The fast bowler played a starring role with the bat on Saturday but admitted he was more worried about England getting a first innings lead than making his maiden Test half-century, but he was still delighted to have reached the landmark. 
 
His unbeaten 55, which included eight fours, helped England to 319 all out and a 24-run first innings lead, before the 29-year-old took two wickets in two balls to cap off a fine individual day.
"I was just trying to get past that lead, that was more important, but it's nice to get that first Test 50 and I'm absolutely over the moon with it," Plunkett told Sky Sports.
"I've been working hard to be honest with you. I've felt good with the bat all year and I've been working on some stuff and last night when I came in as nightwatchman I worked really hard on lining it up and I felt in good nick and came out this morning a little bit more confident."
The only possible blight on his day was the fact that he failed with his hat-trick attempt for a third time after twice missing out at Headingley against Sri Lanka last month.

But those two wickets, of Cheteshwar Pujara (43) and Virat Kohli for a first-ball duck, proved crucial as Stuart Broad got Ajinkya Rahane out shortly after to give the hosts a three-wicket haul for just five runs.
Take control
India reached 169-4 at stumps, for a lead of 145, and Plunkett believes the stage is set for England to come out on Sunday and take control.  
"Today was a good day, I think tomorrow we'll come out hard again," he added. "If we get a few early ones it's still a good pitch and still a good cricket wicket.
"I think the wicket's only going to get better so we'll go hard in the morning and see what happens."
When pushed on what sort of a chase England would be targeting, Plunkett suggested around the 250 or 270 mark, but Pujara thinks the conditions could make things tough for the hosts.
"It's evenly balanced at the moment. I think we still need more runs, something like 300 maybe on this wicket because it's deteriorating," he said.
"The bounce is unpredictable: sometimes it's staying low and sometimes it's bouncing a little more. You are never comfortable.
"As a batting a unit if we can get a few more runs it will be difficult for them."