Jos Buttler says his England Test call-up justifies his move to Lancashire
Last Updated: 23/07/14 4:13pm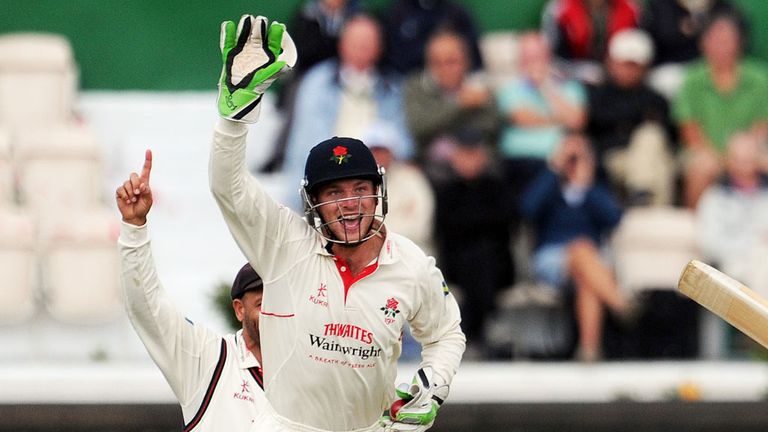 New England wicketkeeper Jos Buttler says making his Test debut on Sunday will be a "dream come true".
The 23-year-old Lancashire man has played 63 times for his country in limited overs contests and will now earn his first cap in the longer format of the game when England face India in the third Test in Southampton.
Buttler gets his chance because the out-of-form Matt Prior announced on Monday that he was taking an indefinite break from international cricket so that he can recover from Achilles, thigh and hand injuries.
And Buttler thinks his selection shows his decision to leave his home county of Somerset for Lancashire was justified.
Improving fast
"It is a dream come true," he told the Lancashire website. "I'm sure it won't sink in until I meet up with everyone and Sunday morning comes.
"Obviously, I'm really excited and nervous as well, but that's to be expected. I can't wait for it to be Sunday now.
"It's been a long-term goal and ambition and it's probably come sooner than I imagined as well, which is great for me.
"It shows that I've been going in the right direction and improving fast, which I feel I've done this year at Lancashire.
"I still feel like I've got improvements to make, but it's great that I've been named in the squad. I can't wait to get started.
"It was a really tough decision to leave Somerset, who helped me a lot but, with my long-term goal being Test cricket, I knew I had to leave. I guess it's justified it, and it's justified it pretty quickly.
"I didn't expect to be playing Test cricket this quickly, but in sport opportunities come in different ways and at different times, and I'm delighted."