Third Test: ICC bans Moeen Ali from wearing wristbands with political messages
Last Updated: 29/07/14 12:41pm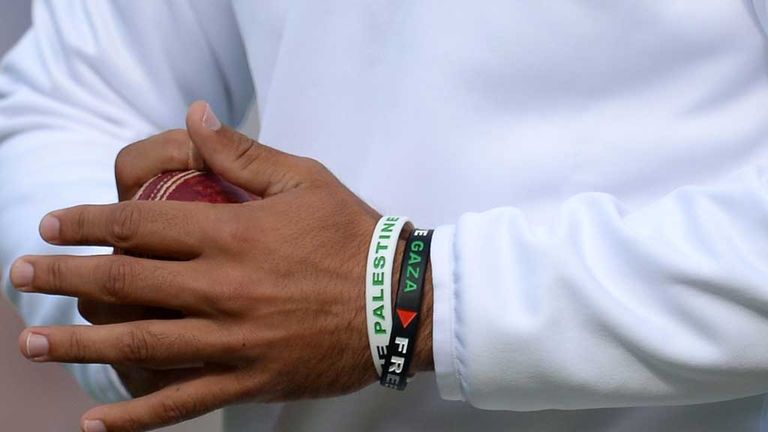 The International Cricket Council has banned England all-rounder Moeen Ali from wearing wristbands with political messages during the third Test against India.
Moeen declared his support for the population of Gaza while playing for England on the second day of the match at the Ageas Bowl in Southampton on Monday, by wearing wristbands which featured the slogans "Save Gaza" and "Free Palestine".
The England and Wales Cricket Board initially said Muslim Moeen could continue wearing the wristbands, but the world governing body has now intervened.
An ICC spokesman said: "The ICC Equipment and Clothing Regulations do not permit the display of messages that relate to political, religious or racial activities or causes during an international match.
"Moeen Ali was told by the Match Referee that whilst he is free to express his views on such causes away from the cricket field, he is not permitted to wear the wristbands on the field of play and warned not to wear the bands again during an international match."
The 27-year-old made 12 runs in England's 569-7 declared on Monday.