County Championship: Somerset batsman Chris Jones retiring at end of season
Last Updated: 15/08/14 7:13pm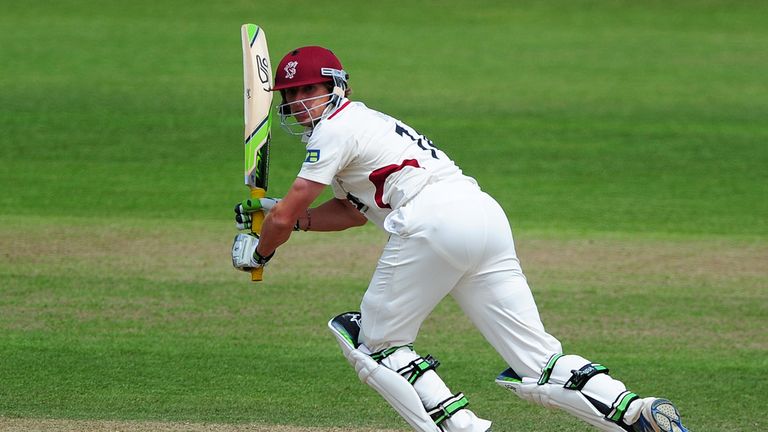 Somerset batsman Chris Jones is retiring from first-class cricket at the end of the season to pursue a career outside the sport.
Jones graduated through the county's Academy and was awarded a contract in 2009, making his first-class debut the following season.
The Poole-born player spent a spell away from Somerset to gain his degree at Durham University, but returned in 2013 and scored his maiden century against Australia at the County Ground in Taunton.
 
Jones has played in eight Championship matches in which he has scored 339 runs at an average of 28.25, including three half-centuries and a best of 87.
 
He said: "After much thought and deliberation, I have decided to call time on my cricket career.
"While it has been a relatively short career, I feel very privileged to take so many memories and friends with me. Somerset has been a massive part of my life for the past 10 years.
"It's inevitably very sad to be leaving at the end of the year. I, however, feel now is the right time to leave to pursue other avenues of interest in my life.
 
"I would like to thank everybody at the club for all of their support over the years. It's a very special club in all departments and I'm sure this will be illustrated with many trophies, as well as International players, in the future."
 
Director of cricket Dave Nosworthy said: "Chris has been toying with his various career options and even though his decision has come rather suddenly and quickly, we fully understand and respect his decision to pursue other business and life interests.
 
"Chris has been one of our young and talented players whom we have invested a lot of time in over the years and has been a player in whom we saw a very bright future. His century against the touring Australians last season will no doubt stick out in my mind and most of the members - and will serve us all as a reminder as to just how talented he was.
 
"Sadly we wish 'Jonesy' all of the best going forward as we would have loved to have seen a few more innings at the County Ground, but we know that whatever he decides to become involved in - it will be just as much of a success - good luck!"