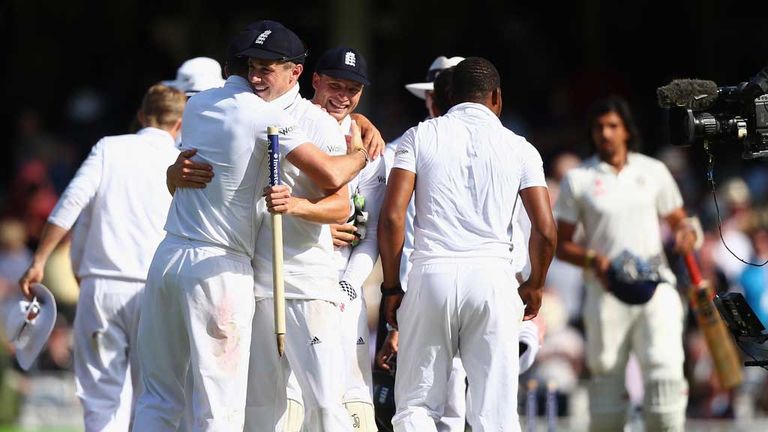 India's spectacular series defeat against England set off a flood of angry criticism from the cricket-mad nation's press.
On social media some fans called for captain Mahendra Singh Dhoni to be sacked with others saying players should forfeit their wages.
Sunday's innings and 244-run defeat in the fifth Test at The Oval saw England take the five-match series 3-1, marking yet another crushing away loss for Dhoni's men.
"Spineless India blown away," read the Hindustan Times daily's front-page headline.
"If Indian fans had thought nothing could be worse than the 0-4 Test series rout they suffered in England in 2011, they were in for a surprise on Sunday."
Embarrassing
One of India's leading cricket writers, Ayaz Memon, tweeted that the defeat was "worse than a whitewash of an ageing team", calling it the "disintegration of a side that held out so much promise for the future".
The Mail Today newspaper, under the headline "Disastrous duo must go," demanded that India's World Cup-winning captain and coach Duncan Fletcher be sacked after a run of poor Test performances outside the country. 
The Times of India went a step further, demanding that the country's "pampered and highly paid" cricketers give up their substantial pay packets.
"At the very least, they should be made to forfeit their wages for their embarrassingly inept performances in the last three Tests," it said, suggesting the money could instead be given to the women's team.
Even India's top politicians - usually the first to congratulate the country's cricketers - joined the masses on social media to mock the team's performance.
"The first people to take (Prime Minister) Modi's speech seriously is the Indian cricket team. Their runs will now only be Made in India," tweeted veteran politician Digvijaya Singh, referring to Prime Minister Narendra Modi's recent call to strengthen the country's manufacturing sector.