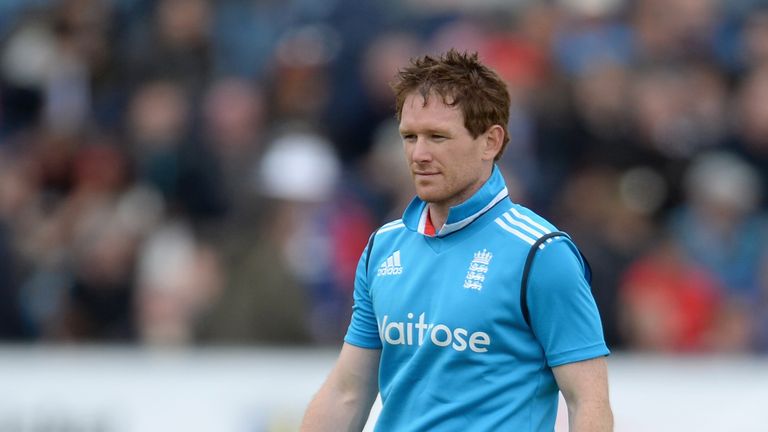 Eoin Morgan is delighted that all talk of Alastair Cook losing the England captaincy has ended following the Test series victory over India.
England will now face the tourists in a five-match one-day international series, starting in Bristol next Monday.
Only a few weeks ago – when Cook was struggling to post a score and the Test team was struggling -  Morgan was being talked of as England's next captain.
But England turned the Test series dramatically around, winning it 3-1 with Cook leading from the front with astute captaincy and more importantly – runs.
Middlesex star Morgan - who has captained the England Twenty20 side - will take his place in the middle order next week saying that Cook's return to form and the series victory has put to bed any talk that the Essex man would be stepping down.
Fantastic
"It's great to see Cookie do so well, particularly with the rough time that he has had," he said.
"It's fantastic to see both from a player's point of view and as a supporter."
And Morgan admits that he was shocked to be mentioned as a potential successor.
"That came as a huge surprise to me. I'm flattered to have been mentioned. It's obviously the highest honour in English cricket," he said.
"I don't see Cookie going anywhere any time soon.  I can't wait to be playing under him again and I'm looking forward to the series.
"I think he plays in the ideal role to be captain – he leads from the front. Guys look up to him and he has tremendous respect around the international circuit and more importantly in the changing room."
Watch England play India in the first ODI on Monday on Sky Sports 2, with coverage from 10am.