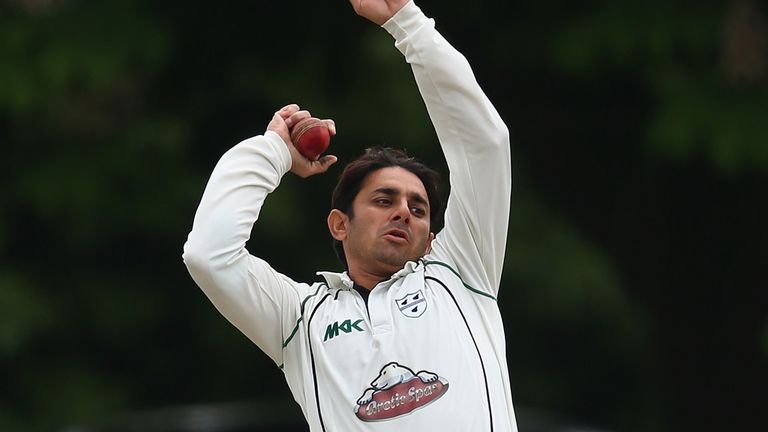 Saeed Ajmal will miss part of Pakistan's one-day series against Sri Lanka to have tests on his bowling action in Australia.
The spinner is heading to Brisbane to try and clear his name after being reported during the first Test with Sri Lanka in Galle earlier this month.
Under International Cricket Council rules Ajmal is required to clear his action from an accredited biomechanics lab within 21 days of the report, but he is free to play until then.
Royal London One Day Cup Final, Lord's
EXCLUSIVE! £10 off Category B tickets until 31 Aug (was £50, now £40). Also an exclusive SKY VIP hospitality experience - incl. a discussion of the day's play from 2 of the Sky Sports commentary team, only available with Sky Tickets.
Ajmal's action was first reported in 2009 but he was cleared as there were only doubts over his "doosra," a special delivery which turns the other way than a normal off-spin delivery.
But, on this occasion, officials raised concerns over several of his deliveries, including some bowled from over the wicket, which raised threats about a possible ban from the game while remedial work on his action is undertaken.
Sri Lanka's Sachitra Senanayake and New Zealand's Kane Williamson have both been banned from bowling recently after being reported.
"Ajmal will be sent to Brisbane to undergo tests and a PCB official will go with him," Pakistan Cricket Board chief operating officer Subhan Ahmed said. "The team management is arranging for his travel from Sri Lanka."
Team manager Moin Khan added: "If he gets a flight on Friday then he will miss the first one-day (match) but we are trying to get him back by August 26 in time for the next game a day later in Colombo."