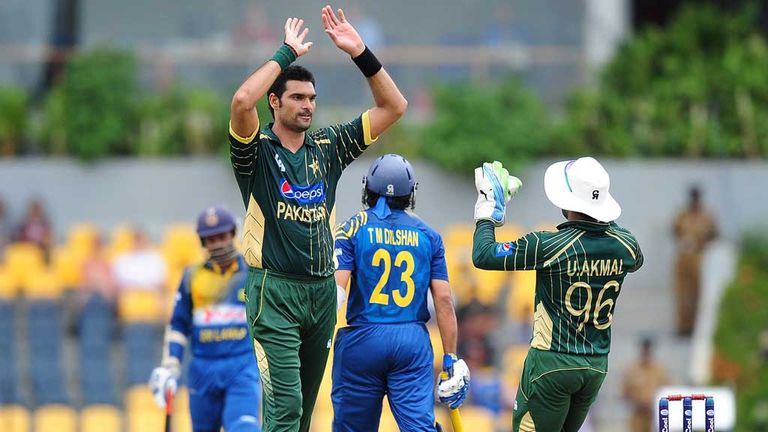 Sri Lanka have rescheduled their second one-day international with Pakistan, moving it to Hambantota on Tuesday.
Colombo's Premadasa Stadium had been due to host the day-night match on Wednesday with the third and final ODI on Saturday in Dambulla.

But heavy rain in the Sri Lankan capital has left the pitch and outfield unsuitable for cricket, the Sri Lanka Cricket Board confirmed on Sunday.
"This decision was taken on a request from the national curator where he had confirmed that the ground will not be fit to play in Colombo on August 27," SLC said in a statement.
"Due to the continuous bad weather condition the ground is soggy and the pitch is not in good playing condition since it has been covered for the last few days.
"Three days of sunshine will be needed to bring back the ground to a normal condition."
Fans who bought tickets for the Colombo match can attend the match at Hambantota or claim a refund.
Pakistan won the first ODI at the same venue by four wickets and a ball to spare on Saturday to take a 1-0 lead in the three-match series.