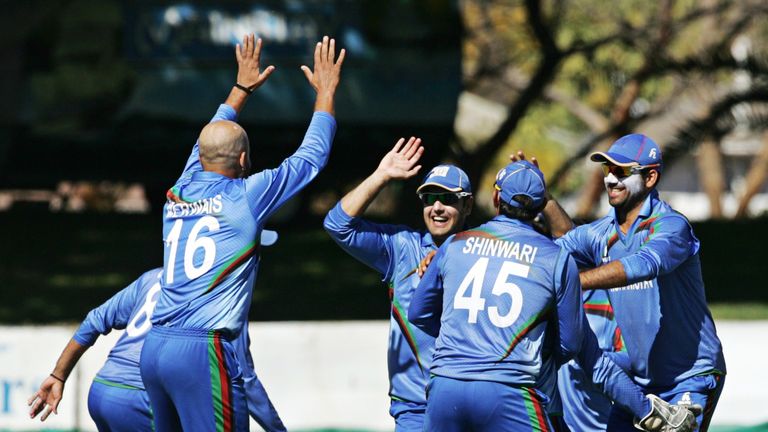 Afghanistan's cricket coach Kabir Khan has resigned for family reasons.
Khan, who played four Tests and 10 one-day internationals for Pakistan, led minnows Afghanistan to qualification for the World Cup in Australia and New Zealand.
In his first stint as coach, starting in 2007, Khan took Afghanistan from international division five to one and helped them gain full one-day status from the International Cricket Council.
"I have resigned from the coach's post," the 40-year-old said.
"The simple reason is that my family was suffering from my being away on tours and I was not enjoying coaching."
Under Khan, Afghanistan qualified for three World Twenty20 events in 2010, 2012 and 2014 but he believes his resignation would not hurt the team's chances at next year's World Cup," which takes place in Australia and New Zealand.
"I think qualifying for the World Cup was more important than playing it so I don't think my not being there will affect the performance," said Khan, who quit his first spell in charge in 2010, citing interference from the Afghan Cricket Board.
He denied this was a factor this time.
"No, there was no interference," Khan said. "When you don't enjoy your work it's not advisable to continue and let another man do the job because Afghanistan are going to play in an important event."
Former Pakistan captain Rashid Latif replaced him in 2010 and helped Afghanistan win the silver medal in the Asian Games in China that same year.
Khan said the ACB had accepted Khan's resignation.
"I had informed them a month ago but we reached the agreement a few days back and they accepted my stance," said Khan.
Former New Zealand coach Andy Moles – the former Warwickshire opening batsman – is being tipped to replace Khan. Moles was appointed batting coach of the Afghanistan team earlier this year.