County cricket: Durham confirm signing of India fast bowler Varun Aaron
Last Updated: 05/09/14 8:49pm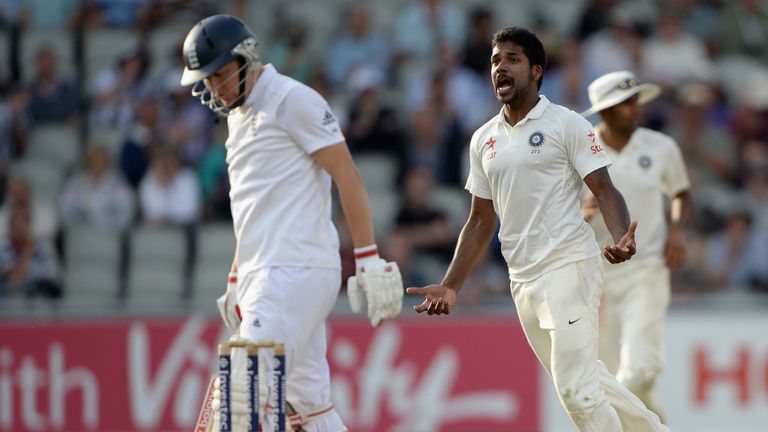 Durham have confirmed the signing of India fast bowler Varun Aaron for the final few few weeks of the season.
The 24-year-old will replace Australian John Hastings as Durham's overseas player having played in the final two Tests against England this summer.
"It's an honour for me to play for Durham," said Aaron. "I've always wanted to play county cricket in the UK and am looking to play next season.
"However, I am happy that the opportunity has come sooner and I look forward to joining the rest of the team.
"I heard about Durham's interest about four or five days ago. The Durham guys got in touch with me. They just asked me if I was interested, and I said yes.
"This came out of the blue but I was happy and now I am looking forward to it."
India coach Duncan Fletcher urged his players to seek stints in county cricket following their humiliating 3-1 Test series defeat in England earlier this summer.
Aaron is now hoping to impress not only Fletcher but also former Australia paceman Glenn McGrath, his mentor at the MRF Pace Academy in Chennai.
"Glenn's very happy," Aaron added. "He said I can learn something more about myself and about the game through this spell.
"The (India) support staff have been really good. Duncan was really keen for me to come over and play.
"I have no expectations as such. I just want to do well for Durham. I'm looking forward to playing a good couple of games, then coming back and playing hard for India again."
Aaron has previously played for the Kolkata Knight Riders, the Delhi Daredevils and Royal Challengers Bangalore in the Indian Premier League.