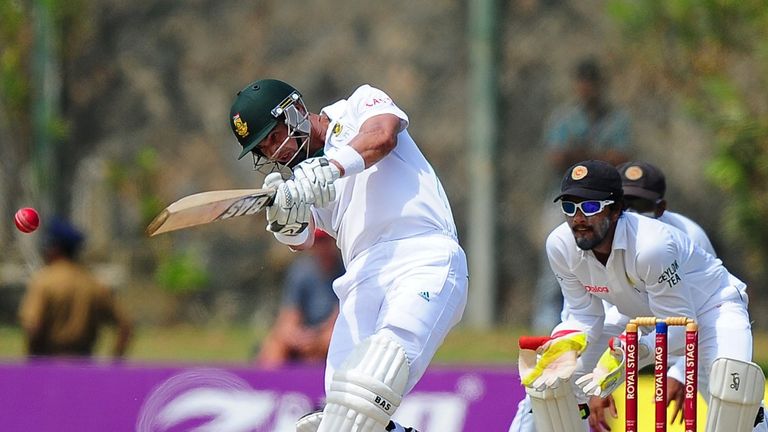 South Africa batsman Alviro Petersen has left Somerset as he continues to struggle with a knee injury.
The 33-year-old has enjoyed two successful seasons as the county's oversea player, scoring 1167 runs at 43.22 in 17 first-class matches including three centuries, six half-centuries and a best of 167 on his debut against Surrey in April 2013.
Petersen also featured in 13 T20 matches and scored 316 runs at an average of 35.11 with a highest of 64 not out, but is struggling to overcome the knee problem he recently sustained on international duty.
Somerset Director of Cricket, Dave Nosworthy said: "It is very unfortunate that Alviro has not been able to recover from his knee injury sufficiently since his return to the club from his Sri Lanka and Zimbabwe Test tours where he injured himself.
"We took the stance at the time to try to assist him in his recovery, in the hope that he would recover in time to be able to play in our last few County Championship matches. Unfortunately and as luck might have it this has not been the case. Alviro has not recovered as well as we expected and he is thus returning to South Africa to undergo further medical examinations and the necessary actions as required.

"We as a club wish him all of the best during his recovery period and for his season back home, and would like to take this opportunity to thank him for all of his superb efforts these past two seasons.
 
"On the positive side of things, Alviro's absence will again create an opportunity for one of our squad players to develop and to perform during these last two very important Championship matches that we still have left to play." 

Petersen added: "I am obviously very sad to be leaving Somerset like this before the season finishes. I would like to thank everyone at Somerset, the players, the support staff, Guy Lavender, Dave Nosworthy and everyone involved with the club for their help and support during the time that I have been involved at the County Ground. 

"They have made me feel like I belong and they have made me feel part of the family. The Somerset supporters have been brilliant to me during the time that I have been here and I am going to miss all of this.
"Somerset is a fantastic club and I am sorry to be going back but given my circumstances I think this is the best thing for me to be doing."