Ashes: Allan Border slams Australia batsmen
Allan Border says Australia's top three should be "embarrassed" by their performances in the first two Tests.
Last Updated: 22/07/13 9:21pm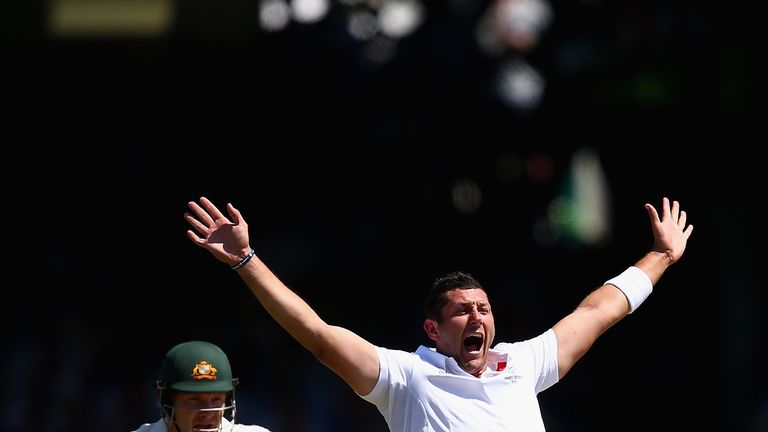 The former Australia captain is particularly worried by Shane Watson's form and says there is a real danger the cricket world will not see the all-rounder at his best because of his technical failings.
Watson has returned scored of 13, 46, 30 and 20 in the first two Ashes Tests, and three of his four dismissals have been lbw.
Opening partner Chris Rogers has scored one 50 in his four innings, and No 3 Ed Cowan failed twice at Trent Bridge before being dropped. Usman Khawaja went cheaply in the first innings at Lord's before posting a promising half-century in the second innings.
Australia's bottom four collectively average 20, more than the top four, and the top Australian score so far came from No 11 Ashton Agar at Trent Bridge, leaving Border worried.
"Our major concern right now is the performance of the top six. I could honestly say the nine, 10 and jack looked more competent than our one, two and three," Border wrote for Cricket Australia.
"If that was me in the top three I'd be embarrassed. We need to settle on our best 11 and stay with it. I'm a believer in the pick and stick method, so we need to find our best 11 suited to the conditions and stick with it."
Mistakes
Watson's tendency to be trapped in front is frustrating Border, who believes the coaches and the player need to work out what is going wrong.
"We all know what a wonderful player Shane Watson is. He looks like a million bucks when he's firing. What is worrying though is that he keeps getting out in the same fashion," Border added.
"Now who is to blame here? Is it Watson for not adapting? What about the coaches? In an era where we've got a thousand coaches and psychoanalysts and dieticians and sport scientists it defies belief that a player can be making the same mistakes. Whether it is a technical thing or a mental thing I don't know.
"Is Shane not listening, or are people saying bad luck, you got a good one? We need to find out what the best is for Shane. Is it opening the batting? Or maybe batting at six and making him a genuine all-rounder?
"Whatever it is we need to find out soon or Shane's time will have come and gone and we won't have seen the best of him. The buck stops with Shane and he needs to figure it quickly because it will be a real shame if he doesn't fulfil his potential."