Australian batsmen must prove their mettle against India's slow bowling, says Dirk Nannes
Dirk Nannes says Australia's batsmen must prove their mettle in India to justify their pre-tour hopes.
By Dirk Nannes
Last Updated: 08/10/13 4:57pm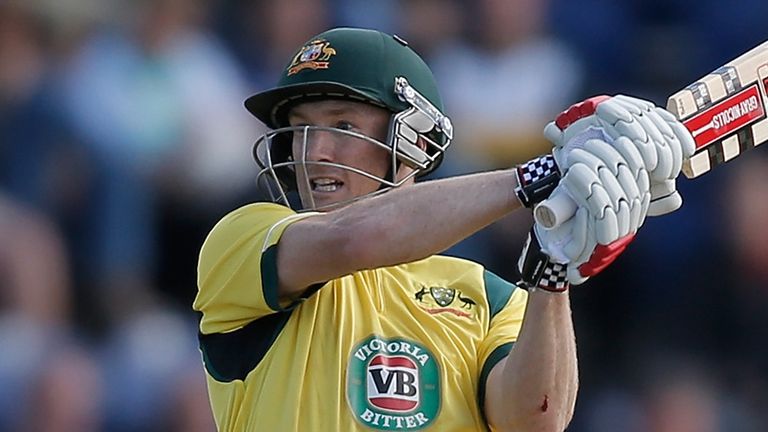 Michael Clarke's men copped plenty of flak for losing 4-0 to India in their Test series before the Ashes - and took a lot of criticism during the Ashes, but there were plenty more positive signs towards the end of that tour than the start.
While India will start the seven ODIs and Thursday's T20 international as favourites, I'm expecting a pretty tight contest between two teams battling for supremacy at the top of the ICC rankings.
Tinker
I've read some comments suggesting that this series could interrupt Australia's momentum before the Ashes and others suggesting that it is a vital stepping stone towards the 2015 World Cup; I don't really fall into either camp.
There is still plenty of time for the selectors to mull over their best XI for the World Cup (which makes this series a pointer towards that competition rather than the be-all, end-all) while a fair few of the players taking on India won't make it into this winter's Ashes team.
I don't like to see the selectors tinker too much and would much rather that they put Australia's best team out on the park rather than ring the changes to get a glimpse of what a player might be able to do.
Clarke's absence is a blow because the biggest question mark hanging over Australia is about the solidity of their batting line-up.
Without him Australia don't have a rock in the middle, and while some may say his absence could be a blessing in disguise with an eye of the Ashes (because the extra rest could prolong his Test career) I'm sure Australia would much rather he was playing than sitting this one out.
The nature of Clarke's back injury means that, sadly, there's no guarantee what shape he'll be in come the Ashes; it could respond well to treatment but on the other hand it could well be a chronic condition that gets worse and worse.
With Clarke out and coach Darren Lehmann handling the reins for this series, it's a good opportunity for George Bailey and Steve Rixon to make their mark.
Lehmann (or 'Boof') was exactly what the Australian team needed earlier this year after that Test defeat to India. He's not the sort of guy to pander to anyone but equally he's someone you can talk to about your weaknesses without feeling like you're shooting yourself in the foot.
Boof's a realist; if there's an elephant in the room, he'll talk about it. Rixon is cut from very similar cloth even if he is a bit more 'old school' in his approach; he's a straight-up, honest guy and that should stand Australia in good stead in what is always a very difficult place to go and win.
Weakness
Thanks to the IPL and the Champions League, these days Australia have a fair few cricketers who are more familiar with Indian conditions than they might have had in the past.
That should certainly help them but it doesn't take into account what the wickets might be like.
When Australia went to India earlier this year the wickets were ragging everywhere, but a matter of weeks later the IPL was underway on green wickets with the ball flying through to the wicketkeeper at head height.
Everyone knows that spin or slower bowling is Australia's weakness and India's strength, so if I was an Indian curator, I know exactly what type of wicket I'd be making - a turning one!
I'm really looking forward to seeing these two really decent sides go at each other and particularly how Australia's crop of seamers cope in the conditions.
I'm also intrigued by India's decision to recall Yuvraj Singh, which on current form seems to be well deserved.
When he's firing, as he did in the World Cup in India, Yuvraj is a very difficult player to stop and his strokes look so natural but when he's not hitting the ball well his laconic style make it look as though he's not even trying.
Can he rediscover his best form against Australia? That's just one contest I can't wait to see.
Watch India take on Australia in the first and only T20 international on Thursday from 2.30pm on Sky Sports 2 and then catch each of the seven ODIs. Click here for full coverage details are here.