Tim Abraham
Sky Sports News reporter
Ashes 2013/14: Tim Abraham hears how England won't melt in Melbourne
Root and co looking to click into gear at MCG...
Last Updated: 23/12/13 9:46am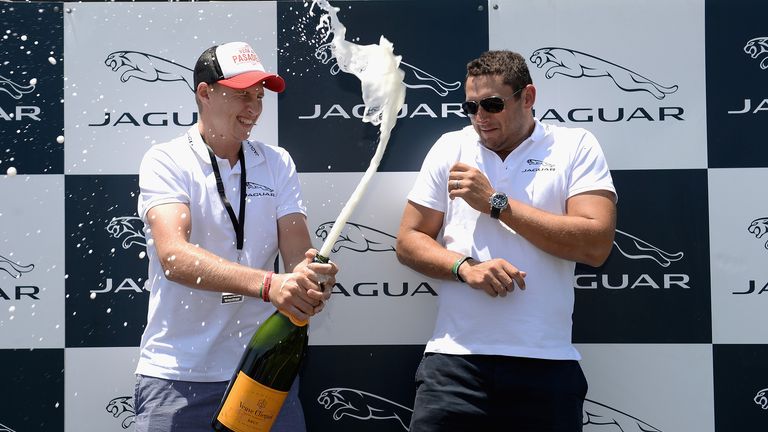 As I write, the temperatures have plunged from the 40 degrees upon our arrival from Perth, to a relativity-fresh 20 degrees, and, given the heatwave we endured in Perth, it does seem positively chilly.
Australia is gearing up for Christmas in its own way, but decorations, carols, and Father Christmas images all seem a world away from the more chilly and cosy atmosphere back home.
We arrived a day ahead of the team, as they have families over now and needed another day in Perth so they could all get on the same flight to Melbourne.
It was a hectic travel day, covering a "follow up" Andy Flower press conference in the morning, on the way to the airport to catch our flight.
But it was good to travel knowing we had got new material back to Sky Sports News. It's a three-hour flight across Australia, from West to East, which makes you realise how big this country is.
We are actually staying in St Kilda, the beach part of Melbourne, which is very nice, and we spent our first full day here covering the launch of the "Big Bash" which is live on Sky Sports.
We caught up with Jos Buttler, who is playing for the Melbourne Renegades, and it was good to get his perspective on the Ashes defeat and his own Test ambitions, but he backed Matt Prior to come good for England again.
Disappointment
As the soon as the team arrived, Ben Stokes, a "good story" from the Ashes defeat, was out up for interview, and spoke well about how he hopes this is the start of a long England career, and that despite the disappointment, the team are determined to perform well and enjoy the occasion of the Boxing Day Test match.
This is a week for the team to take stock of their Ashes disappointment; down time would have been much more enjoyable had they still been in the series, but the players seem in pretty good spirits considering.
We filmed Joe Root, Steven Finn and Tim Bresnan at Jaguar car testing day at a Melbourne race track, and the media were invited along, not just to speak to the players but to have a go in the cars, too.
It was too good an opportunity to turn down and as the interviews were happening after a morning of driving, I took the opportunity to have a go.
He probably hasn't had his license that long but Root won the players' prize as the best driver, and yours truly got the "honour" of the "Driving Miss Daisy" T-shirt - you can guess why.
It was all a bit of light relief for the players and for those of us who have had to report on the Ashes disappointment.
We spoke to Finn about his determination to get back in the Test team after his struggles on this tour, while Bresnan and Root summed up the determination to at least try and end the Test tour on a high.
They said they would have no problem raising themselves for the Boxing Day Test match in front of a record 100 thousand plus at the MCG.