Cricket Expert & Columnist
Bob Willis says Alastair Cook must 'grow up' in the new Peter Moores regime
Bob Willis hopes Peter Moores will provoke a more aggressive Alastair Cook.
Last Updated: 22/04/14 11:32am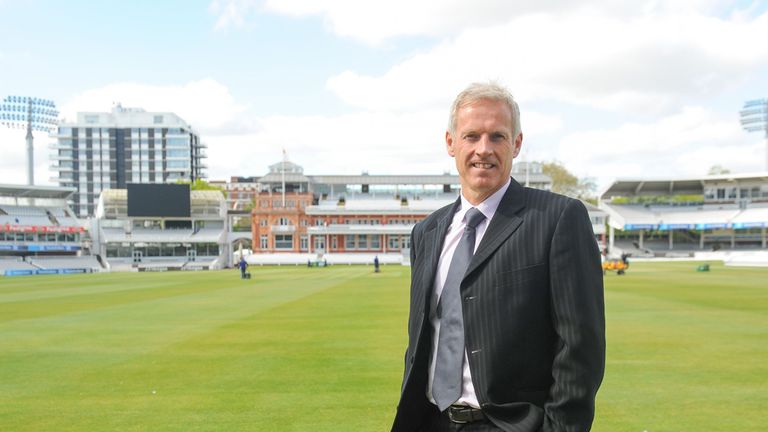 Moores made a dramatic return to the England head coach role on Saturday, five years after losing the role following a fall-out with Pietersen.
The re-appointment of the former head coach is the final nail in the coffin of Pietersen's England career, a situation which was confirmed by the ECB managing director during Saturday's press conference.
"Paul Downton made it pretty clear that there is no way back for Kevin Pietersen and the brave new dawn is not going to be including Kevin Pietersen," Willis told Sky Sports News.
"It does not matter how many runs he scores around the world in Twenty20 or if he scores triple centuries for Surrey in his rare championship appearances. He is not coming back for England.
Willis added: "We can't underestimate the job he has in front of him because there is no Kevin Pietersen, there is no Trott, there is no Graeme Swann - that is nearly half the team missing and they have to fill those positions."
Grow up
Willis hopes Moores will provoke a new, more positive, more aggressive, approach from Alastair Cook, who was widely criticised for his captaincy during England's 5-0 Ashes defeat over the winter.
"Alastair was found wanting in the winter, there is no doubt about that," Willis said. "When big batting partnerships developed for the Australians he didn't really look as if he had anywhere to turn at all.
"So he needs to grow up as a captain quickly and I am sure that the new coach will help him do that. England have made a lot of changes but they have pinned a lot of faith in Alastair Cook as their captain going forward. He has got to justify that faith."
No return
Willis sympathised with Ashley Giles, who was widely regarded as front runner for the job until England's winter lurched from disappointment to disaster, culminating in their defeat by the Netherlands in the World T20.
But he doubts there will be a place in "any of the levels of national coaching" in the near future.
"Poor Ashley Giles has been tainted by England's terrible winter," Willis said.
"He was a selector when the England team set sail for Australia, they lost that test series 5-0, they lost the Twenty20 series, they lost the 50 overs series and then they ended up with the complete humiliation of losing to the Netherlands in the World T20 in Bangladesh.
Tainted
"So I guess all that baggage hanging around Ashley's head caused his downfall.
"One has to feel a little bit sorry for him because not until that World T20 - and he might say without Pietersen he still did not have his best side - but he has always been shorn of his best players.
"They have been resting - Andy flower didn't want certain players involved in all three formats of the game - so you have to have a bit of sympathy for Ashley."