Cricket Expert & Columnist
Andrew Flintoff: Comeback kid's main role is to get people flocking through gates
'Freddie could star with the ball, but may be found wanting in field'
Last Updated: 04/06/14 10:54am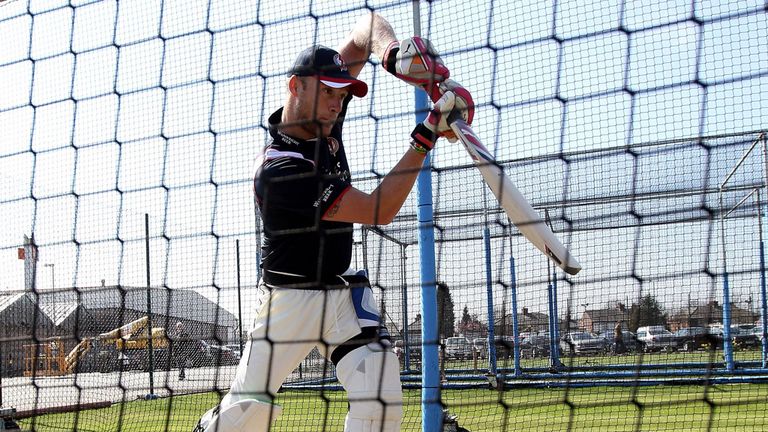 I'm sure that Andrew Flintoff's T20 return for Lancashire will put a lot of bums on seats but I'm not holding my breath about his performances.
If you look back at his T20 record from when he was playing cricket for a living, it is nothing to write home about and I don't see how five years away from the game would have helped him.
Flintoff – who is clearly a restless soul and not entirely fulfilled by his TV and charity commitments - has got a great eye and the ability to use slower deliveries and manoeuvre his position on the crease whilst bowling.
But I think he will be exposed in the field as even in the short space of time he has been absent, the game has moved on dramatically in that department
Perhaps, though, that doesn't really matter, because his principal job is get the crowd in and get everybody's blood hot, especially in the big stadiums such as Old Trafford, Headingley and Edgbaston.
Warwickshire have changed their name to Birmingham Bears for the T20 competition to popularise themselves to a different type of audience, possibly the footballing fans, and swell crowd numbers and I think this move from Lancashire is similar.
If Freddie takes a few wickets and crunches a few sixes all the better, but bringing him back is as much of a marketing decision, I feel, as a cricketing one.
I have always been a big critic of overseas players taking the places of local talent in county sides and some may feel the same with Flintoff showing up and getting the nod over an up-and-coming Lancashire lad.
But T20 is primarily entertainment and because of the way it is being played this season – spread out across the summer and not in one block – most of the best international players are not available, so Flintoff and Kevin Pietersen are required.
Diminished
While Andrew looks set to face Yorkshire on Friday, Pietersen should be lining up for Surrey at the same time against Essex at The Oval – though I'm not sure I am expecting fireworks.
I can't remember Kevin producing something spectacular in T20 cricket since he was Man of the Tournament when England won the ICC World T20 in 2010 and he had a poor time with Delhi in the IPL this year, making just one fifty in 11 innings.
I think Pietersen's powers have diminished and T20 is such a hit-and-miss affair that only the real top-drawer players in the format seem to be able to perform consistently, a bracket I don't put Kevin in any longer.
For any cricket fan, he remains a great attraction.
Bob Willis on Kevin Pietersen
Pietersen, though, could be a big figure in the Surrey dressing room as we have heard from coach Graham Ford that he cannot wait for him to be back and have a positive influence on the county's young players.
I don't see Kevin kicking off - far from it - especially if Surrey get some positive results, and it is good for cricket in England that we get to have him and his aura around, albeit in patches.
The ECB have been conclusive in the fact that he is not going to be in the England reckoning again, but the MCC have picked him to face the Rest of the World in July which shows he is still a crowd puller.
For any cricket fan, he remains a great attraction.