England Test squad: Bumble says brand of cricket vital to win over fans
Sky Sports pundit shares views on Ali, Plunkett, Robson and Prior
Last Updated: 05/06/14 5:02pm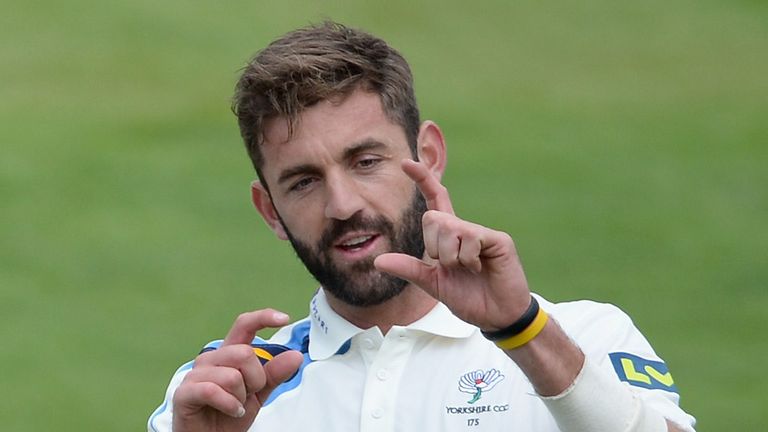 The first squad of the Peter Moores era has been chosen and it's worth remembering that he said this squad now needs to engage with the public.
After all of the Kevin Pietersen business and the changes in coaches and selectors there have been doubts from spectators. It's now down the squad that has been chosen to win those spectators around.
The next question for us, as spectators, is what brand of cricket are they going to play? Looking at the line-up announced on Thursday I'd say it's not explosive. You've got to pay attention to your 80-over score because that's when the opposition get a new ball and you've got to be in a good position.
That doesn't mean toddling along at two-per-over.
They said they were looking at the brand of cricket – and that will come from the Managing Director through to the selectors through to the coach through to the captain.
Now we know the team, let's see how they are going to play in order to, in the words of Moores, "engage with the public".
Bowling choices
It looks like they've gone for Moeen Ali and Joe Root as the spin options. Neither of them are Graeme Swann, obviously, so it looks like they've gone down the South Africa route of having bit-part spinners to support what I assume will be a four-man pace attack.
England Test squad
Alastair Cook (Capt)
Moeen Ali
James Anderson
Gary Ballance
Ian Bell
Stuart Broad
Chris Jordan
Liam Plunkett
Matt Prior
Sam Robson
Joe Root
Chris Woakes
I think that's the only option they've got. It served South Africa well when they got to number one in the world and they've decided to concentrate on picking their best bowlers.
Our best bowlers are fast bowlers and we've got a couple of batters who can support them with a bit of spin. The pace attack will be James Anderson and Stuart Broad as a given with two out of three from Liam Plunkett, Chris Woakes and Chris Jordan.
I'm absolutely thrilled that Plunkett is included. He's fit, he's strong, he's fabulous in the field and full marks to Jason Gillespie at Yorkshire for saying to him 'just bowl fast and make it very uncomfortable for batters'.
Meanwhile, Woakes is an improving cricketer who is going exactly the right way. He's been around England a little bit and he's a very strong character. Forget the babyface because this lad is a tough customer with a very strong attitude.
Jordan looks a talented lad, but I'm surprised to see him in there because he's only bowled 62 overs in Championship cricket this season. I wouldn't be surprised to see him miss out, but what tends to happen is that Woakes misses out.
You want to force your way in rather than carrying drinks all the time – and that's what Woakes has been doing.
Robson's chance
At the top of the order the options included Nick Compton, Michael Carberry and Adam Lyth, who was my choice because I've seen him quite often this summer and he's been fantastic.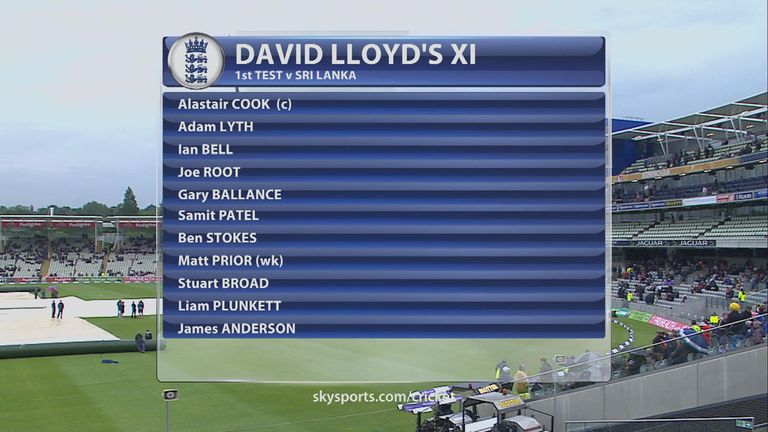 They have gone with Sam Robson, who has had a terrific start with Middlesex and it has probably helped him that Angus Fraser is a selector. Personally, I have never seen him bat so I can't really comment.
I would have included Samit Patel ahead of Ali because he's a First Division player and would bowl a little bit of left-arm spin rather than having two off-spinners. Ali looks a damned good player and congratulations to him, but my reservation is that he's a Second Division cricketer and there's a big difference (just look at where the two teams that came up – Northants and Lancs – are in the table).
Matt Prior was obviously going to be retained if he was fit. People were saying Jos Buttler would be in there if he wasn't available but he has proved his fitness and I think it's right that he plays.
They have picked a talented squad and I have got no problem with any of the choices. I may have gone a different way personally for the reasons I've explained, but they have a good attack and a long batting line-up.
It's down to these lads now. You're the chosen ones. Get on with it.
A super score
I'm looking forward to Lancashire v Yorkshire in the T20 Blast on Friday evening. It promises to be a fantastic game in front of a full house.
I don't think Andrew Flintoff will be playing. The smoke signals coming out of Old Trafford are that he's probably not going to make it. I think he will play at some point, but I'm not sure he's going to make this game.
In other news, I am feeling chuffed because I got my best ever score in golf – a 74 at "Royal" Brammall Park.
I was playing against a couple of young chaps, namely Oggy and Nicky (who is a man by the way – and is strongly rumoured to be an advocate of Just For Men).
I daren't go out again. I'm going to rest on my laurels for a while because there's a 90 around the corner…