Andrew Strauss
Cricket Expert & Columnist
Andrew Strauss: England selectors must identify match-winning spinner
Last Updated: 05/06/14 7:34pm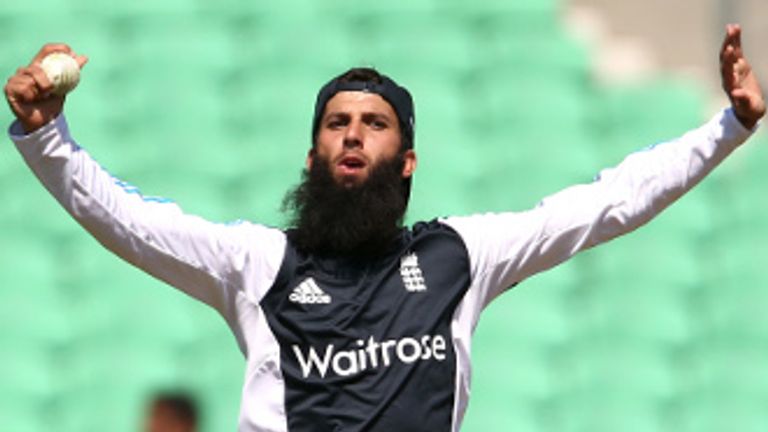 Andrew Strauss says England selectors must identify a match-winning spinner in next couple of months.
Peter Moores named his side for next week's opening Test match with Sri Lanka on Thursday with no recgonised spinner. Uncapped Worcestershire all-rounder Moeen Ali has been included and he is expected to supplement a four-man pace attack with his off-spin.
England are looking for a  replacement for Graeme Swann, who retired during the disastrous Ashes series in Australia, after taking 255 wickets in 60 Tests with the national side.
Over the next couple of months they've got to identify someone and give him some match practice.
Andrew Strauss
Former England captain Andrew Strauss says selectors must make finding a spinner their priority as the season continues on to dry wickets and the possibility of England travelling to spin-friendly spoils in the subcontinent.
"The elephant tin the room for England is this spinning option,"  Strauss told Sky Sports News.
"Early season England - maybe we don't need an out and out spinner - Moeen Ali and Joe Root can do a job. But I think later on the summer and in the next 18 months or so, England have got to identify a match-winning spinner.
"At the moment they're pretty thin on the ground, which is why the selectors have opted for the kind of part-time spinners, but long-term that just doesn't work.
"Over the next couple of months they've got to identify someone and give him some match practice."
Who?
"There's some good young spinners around; Adam Riley's done a very good job at Kent, Danny Briggs and Simon Kerrigan. These guys are all young and have got plenty of potential but they haven't put the figures on the board yet.
"Maybe in a couple of months the picture might be a bit clearer. Monty Panesar is still playing for Essex, although he's had some more disciplinary problems to tend to. The selectors are scratching their heads; they don't know the answer to that problem and I don't think anyone does at this stage.
"Maybe in a couple of months the equation might be a bit simpler."
Safe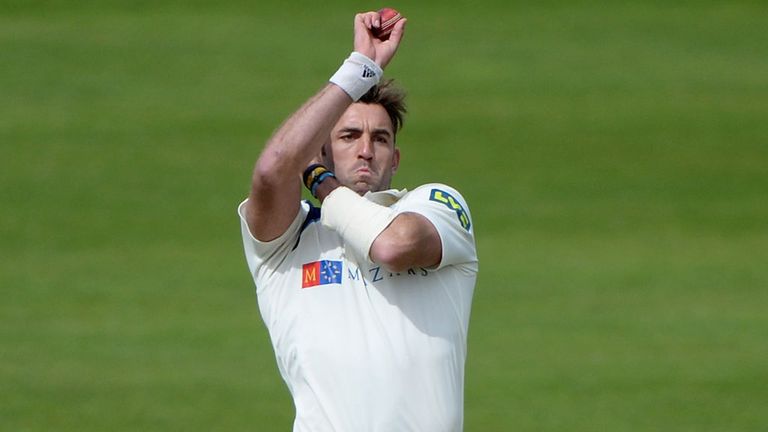 The squad includes two other uncapped Test players - batsman Sam Robson and bowler Chris Jordan - while experienced Matt Prior is handed the gloves ahead of Jos Buttler, and bowler Liam Plunkett recieved a call-up seven since making his last Test appearance.
Strauss believes the 29-year-old Yorkshire bowler is good selection and should counteract the opposition well.
Strauss said: "Liam Plunkett was always incredibly talented and came in to international cricket with a bit of bang and showed that he could get the best players in the world out, but he kind of suffered a crisis of confidence – quite similarly to  Steven Finn recently – and went away to county cricket and became anonymous.
"It's taken him a long time to get back to this sort of level. If you speak to anyone who has played against him recently they say he's bowling with good gas; he gets the ball swinging and against Sri Lanka in particularly you need someone who can bowl it up near 90 mph. 
"You want to be able to bowl the short ball at them; generally they struggle when you bowl the short ball at them in these conditions and the swinging ball which is what Liam Plunkett is very good at.
"I think it's a good selection, we won't know for sure until we see him out in a an international as to how he's recovered from the scars he had many years ago – but that was a long time ago and I expect he'll come in and do well."