Cricket Expert & Columnist
Jos Buttler: England's new Test wicketkeeper can get fans excited again, says Mike Atherton
'Matt Prior's replacement had a scare but was brilliant thereafter'
Last Updated: 28/07/14 8:15pm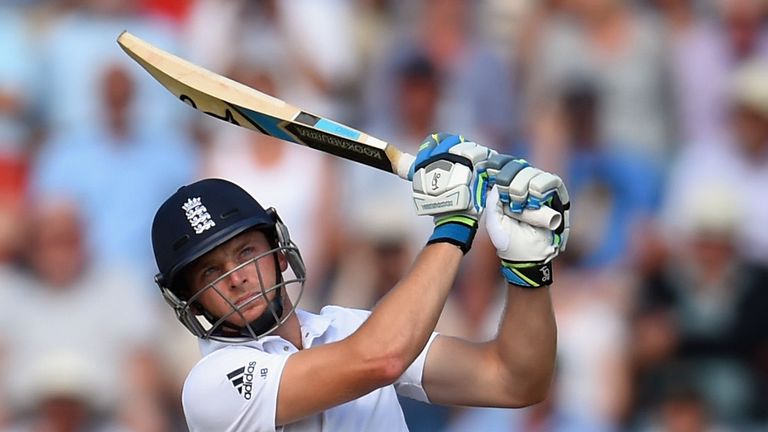 Jos Buttler's verve could help England reinvigorate their "disgruntled" spectators, Michael Atherton told Sky Sports.
Buttler blasted 85 in his maiden innings in Test cricket at The Ageas Bowl on Monday, smacking nine fours and three sixes in an electric 83-ball knock.
And Atherton reckons the wicketkeeper-batsman, who has replaced Matt Prior in the national side, can bring a feel-good factor back to English cricket after the torrid tour of Australia and subsequent home struggles this summer.
"He showed glimpses of the special talent that people have talked about and his ability to change a game is important as the criticism of Alastair Cook's team is that it is a little dull," Athers said of Buttler.
"With the winter and the Kevin Pietersen situation, there has been a little bit of disgruntlement and people saying: 'I don't want to watch this team'.
"But with Buttler whacking the ball out of the park, England might have found a player who empties bars rather than fills them.
"He needed a bit of good fortune and got that when his edge behind on nought was adjudged not to have carried by the third umpire, and when his nick to first slip on 23 was dropped by Shikhar Dhawan.
"It was also the perfect opportunity for him to come in at 420-5 when the bowlers were foot-sore, so people shouldn't go overboard as there will be Tests when he is coming in at 100-5 and the pitch is doing a bit – but he is going to be in the side for a while.
"He is now playing with better players than he was in county cricket so his improvement could be very rapid, too, while he also has no painful memories of the recent struggles."
Noise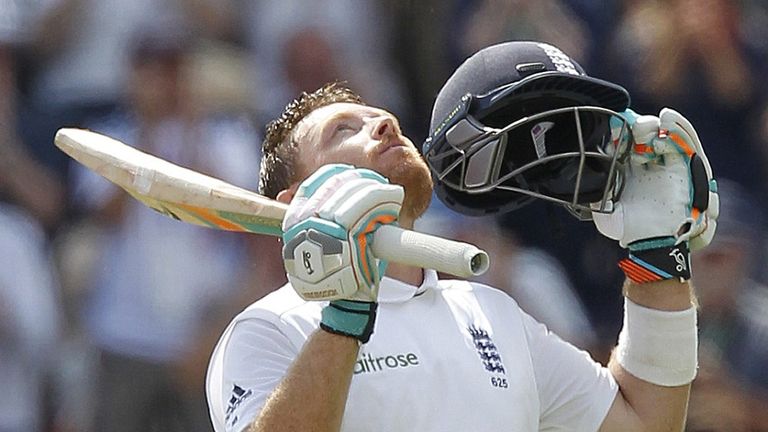 Buttler's pyrotechnics, combined with monster hundreds from Gary Ballance (156) and Ian Bell (167), allowed England to declare on 569-7 on day two of the third Test against India.
James Anderson's seam bowling then removed Dhawan before the close to leave the tourists 25-1, but Sky Cricket pundits Andrew Strauss and Nasser Hussain hope Cook doesn't rely exclusively on his quicks to knock over MS Dhoni's charges.
The former England skippers want Moeen Ali – who pocketed the wickets of batsmen Dhawan and Murali Vijay during the first Test at Trent Bridge and sent strokemaker Ravindra Jadeja back into the hutch in game two at Lord's – to unleash his spin for prolonged periods.
"England have got to stop treating Moeen like a part-time spinner," said Strauss. "The noise out of the dressing room has got to be: 'He is our spinner and he is going to win us a game.
"This wicket, which is turning, is going to be the perfect platform for him and when India are under a lot of scoreboard pressure at the end of the game, he will have the opportunity to show he is more than we have given him credit for so far."
Hussain added: "Moeen will have a role to play.
"He hasn't been smashed around and he has got good players out at Trent Bridge and Lord's.
"When you are batting against someone who is pegged as a part-timer you don't want to get out to him and feel like a bit of an idiot.
"So you don't know whether to slog him or wait for the bad delivery – and India have been caught at times between those two stalls and given Moeen some soft wickets."
Watch day three of the third Test from 10am on Tuesday on Sky Sports 2.